Galaxy S21 Ultra 5G Silicone Cover with S-Pen Official best price in Pakistan Rs. 11999 The premium mobile device accessories online store in Pakistan
EF-PG99PTBEGUS
The Silicone Cover has gotten an upgrade to accommodate the big addition to Galaxy S21 Ultra 5G — the S Pen. Simply slip S Pen into the convenient holder on the side to keep it at the ready for when you need it.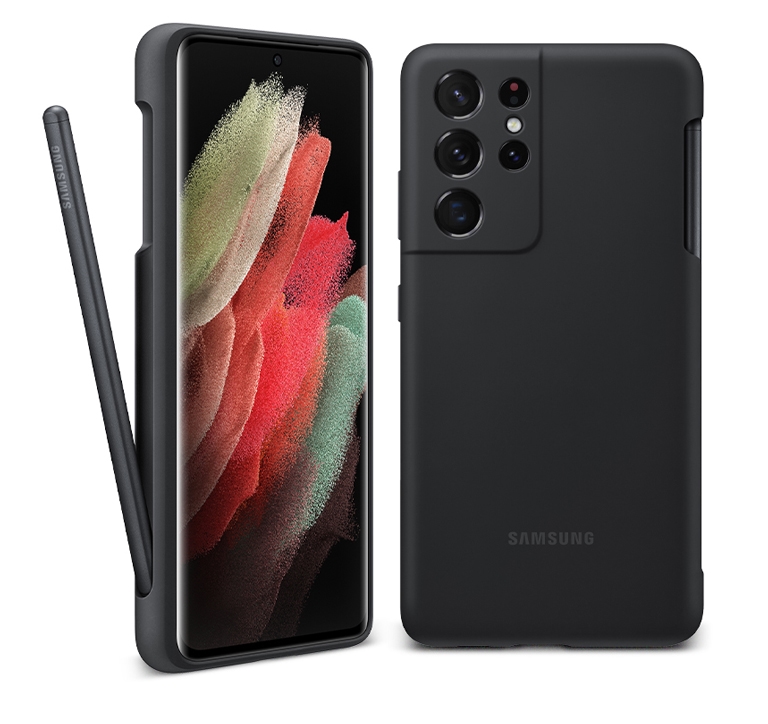 *It is recommended to remove the cover from Galaxy S21 Ultra 5G before using Wireless PowerShare.
A layer of silky softness
Add even more comfort to the grip of your phone with the Silicone Cover. The material offers a soft texture that feels great in your hand.