Galaxy S22 Ultra Tempered-Glass Camera Lens Protectors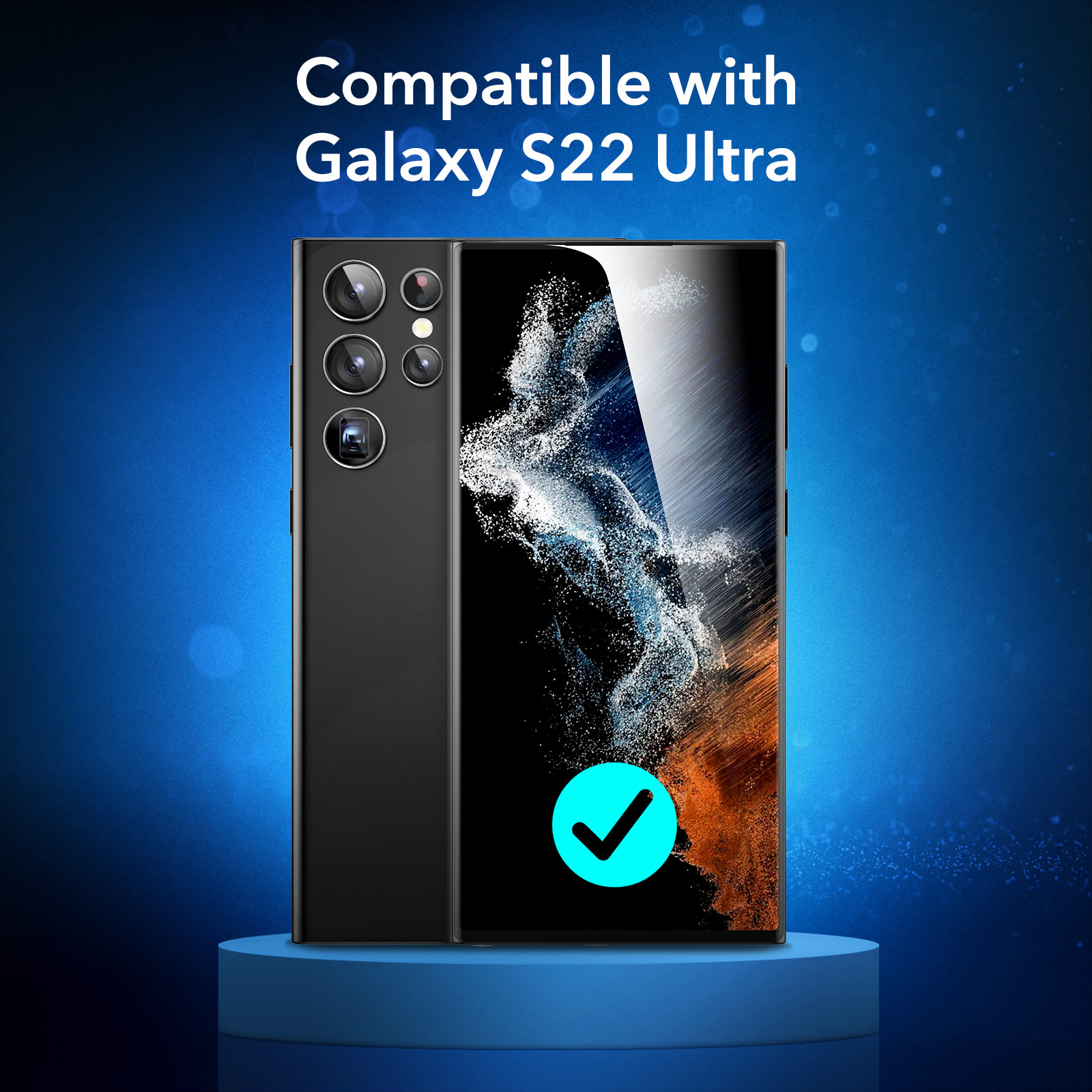 Pixel Perfect Protection
Protect your camera to protect your pictures
HD Clarity
Get the camera protection you need without sacrificing picture quality
What's Included
5 lens protectors, cleaning kit, alignment frame, removal tool
Scratch Resistant
HD Clarity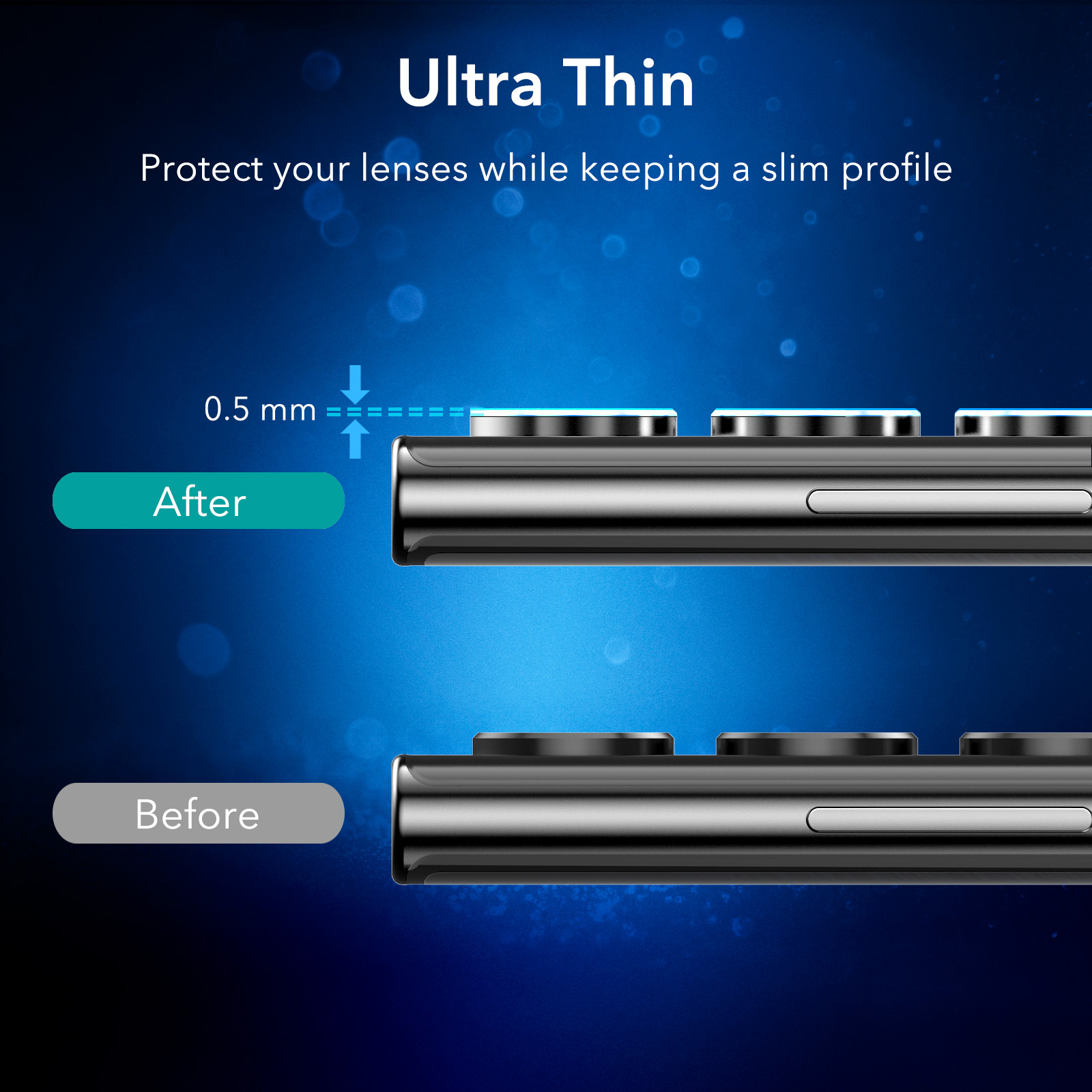 Original Flash
Leaves your camera's flash completely unobstructed to ensure you can snap pictures in the dark without the lens flare that lesser lens protectors have.
Durable Defense
With a photography beast like the Galaxy S22 Ultra, it has never been more important to keep your camera safe, so protect your lenses so you can keep taking high-quality pictures for longer.
Crystal Clear
The camera lens protector's 99.99% transparency ensures your pictures stay looking great, whilst your camera stays protected.
Easy Application
Included cleaning kit and alignment frame ensure perfect bubble-free installation the first time.