Samsung Galaxy Smart Tag 2 Best Price in Pakistan is Rs. 7999
such as EI-T5600BBEGEU and EI-T5600BWEGEU. These images align with earlier leaks, confirming that the device has undergone a complete redesign compared to its predecessor.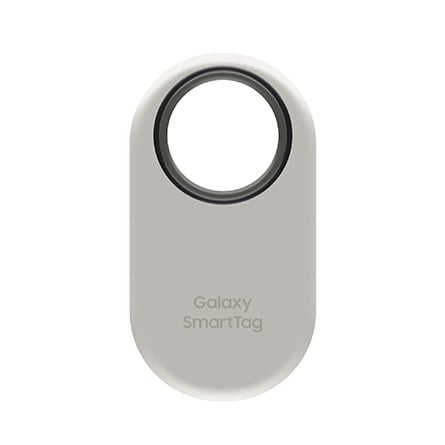 Rumors suggest that the South Korean tech giant has taken a bold step forward by integrating ultra-wideband (UWB) support into the Smart Tag 2 by default. This technology could enhance location accuracy and enable seamless integration with the Android Find My Device network, catering to a broader user base. Notably, unlike its predecessor, every Galaxy SmartTag 2 is expected to feature both Bluetooth and UWB connectivity, erasing the need for split variants.
MobileFun lists pre-order pricing for individual Smart Tag 2 units at £42.99 (~$54). However, it may not be as per Samsung's official pricing strategy, which is expected to vary from region to region. For context, the original SmartTag entered the market with a price tag of $29.99 in the US.
What sets the Smart Tag 2 apart is its potential to revolutionize personal item tracking. By leveraging the SmartThings Find app, users can attach the device to their belongings and monitor their whereabouts in real time. The device's redesigned form factor not only improves its utility but could also pave the way for third-party accessory manufacturers to explore creative attachments and enhancements.
The Smart Tag 2 is expected to have the ability to create virtual perimeters. Users can designate safe zones, receiving notifications on their mobile devices whenever the SmartTag 2 ventures beyond these boundaries. This functionality adds an extra layer of security for users looking to keep their valuables within a specific area.