Xiaomi Mi Redmi Buds 5 Best Price in Pakistan. Rs, 10999
The noise reduction depth can reach up to 46dB and can block up to 99.5% of background noise; it also covers the 2kHz noise range and can comfortably reduce noise in low-frequency noise scenes such as airplanes and subways. Put it on and find a quiet space to be alone.
The depth of noise reduction is achieved by active noise reduction technology, which supports a maximum noise reduction depth of 46dB and can reduce background noise by up to 99.5%. The test data comes from the China Institute of Metrology.
*Actual results vary depending on the user's ear size, selected earplugs, ear canal structure, wearing posture, whether to chew, exercise, and other conditions. 
Three noise reduction modes optional
For different scenarios, find tricks and tricks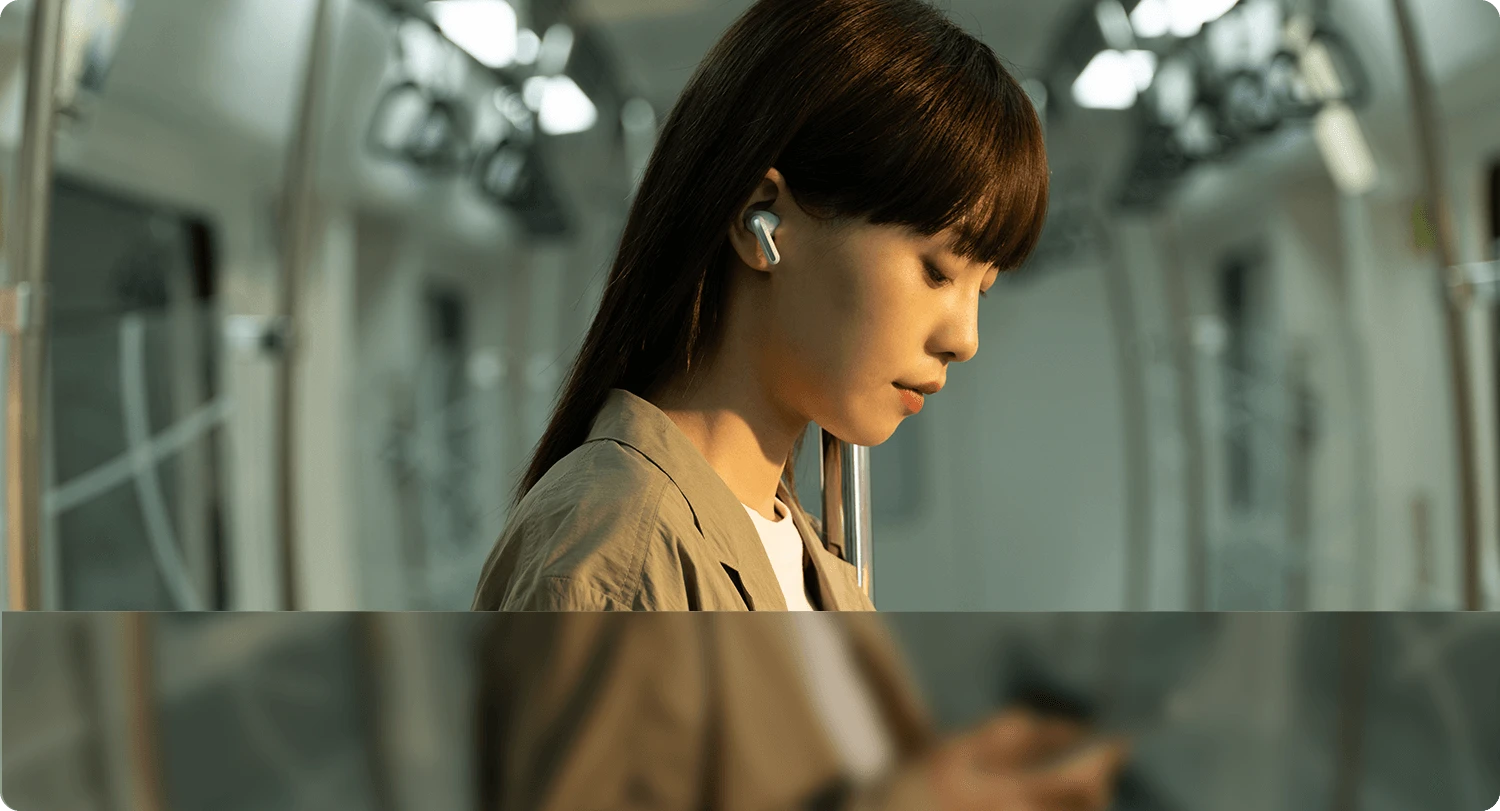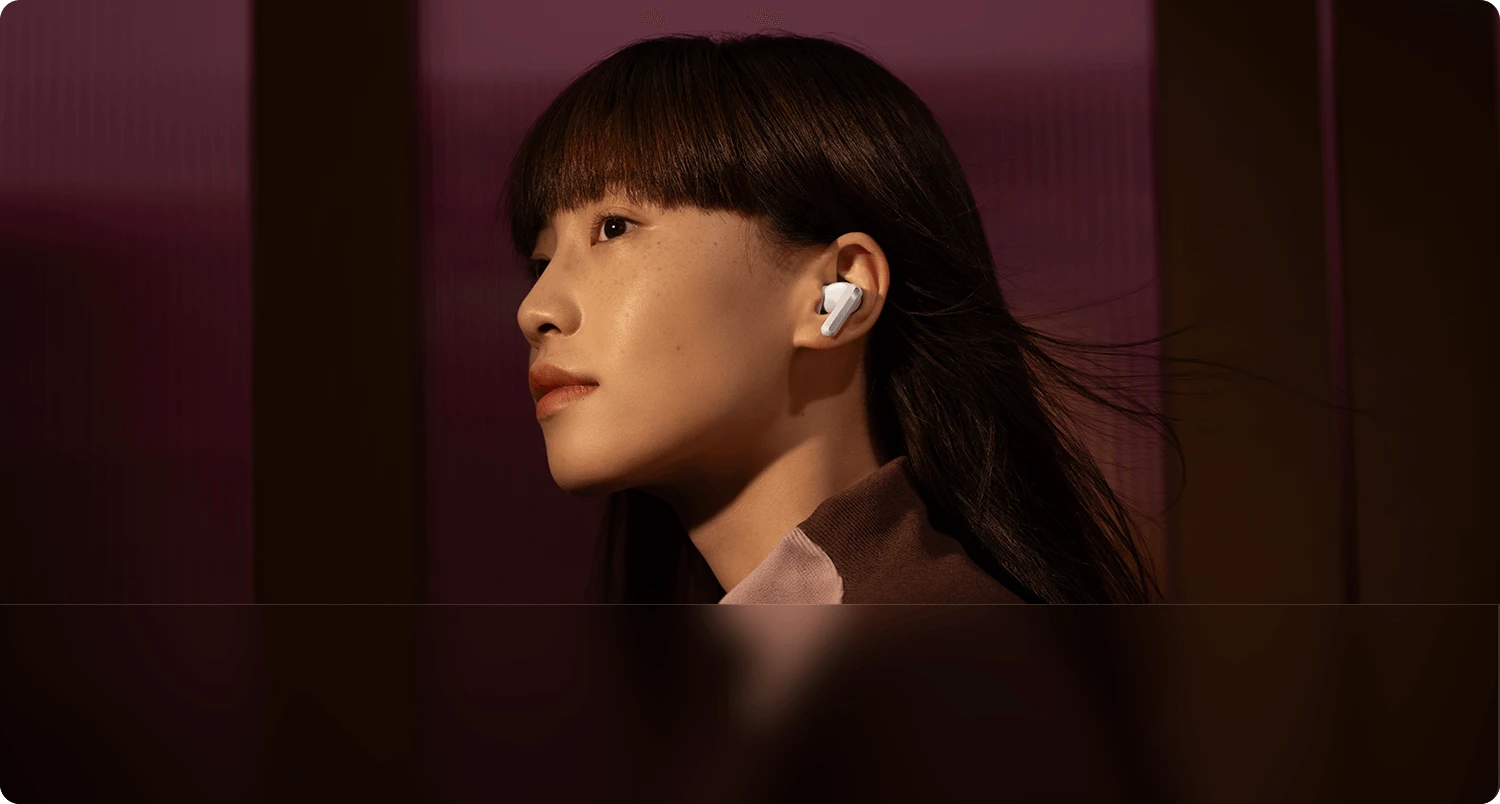 environmental enhancement
Passed the test and certification of China Institute of Metrology
Dual microphone AI calls resist wind noise
Run with all your heart, without fear of the wind
For the first time, Redmi headphones use a self-developed dual-channel AI algorithm that can withstand 6m/s wind noise. The two microphones work together
to effectively filter out wind noise whether riding or running. Wearing headphones, it's like communicating face to face, clearly and freely.
High-fidelity sound quality
Present the sound details one by one
Extra large titanium-coated diaphragm
Not at the scene, but as if I were there
The 12.4mm large dynamic coil brings a larger vibration area and textured bass; the titanium-coated diaphragm has good rigidity and hardness, and the treble is purer. Listen to the friction between the strings and your hands, listen to the sound of breathing between the lyrics, and use professional acoustic structural units to bring the music back to life.
Independent rear cavity structure
Brings a broad sound field
Redmi Buds 5 has an independent rear cavity structure to ensure excellent
dynamic frequency response range and sound consistency, making high, medium and low
frequencies distinct. The sound is more three-dimensional and fuller.
Xiaomi Golden Ears Team Tuning
NetEase Cloud Sound™ hardware certification, exclusive "concert hall" for ears
Tuned by the Xiaomi Acoustic Lab Golden Ears team, it provides four levels of EQ sound effects, making it easy to choose your preferred sound effect, making your headphones understand you better.
Passed NetEase Cloud Music™ hardware certification and used with NetEase Cloud Music App*, the sound effects are more beautiful and the experience is upgraded.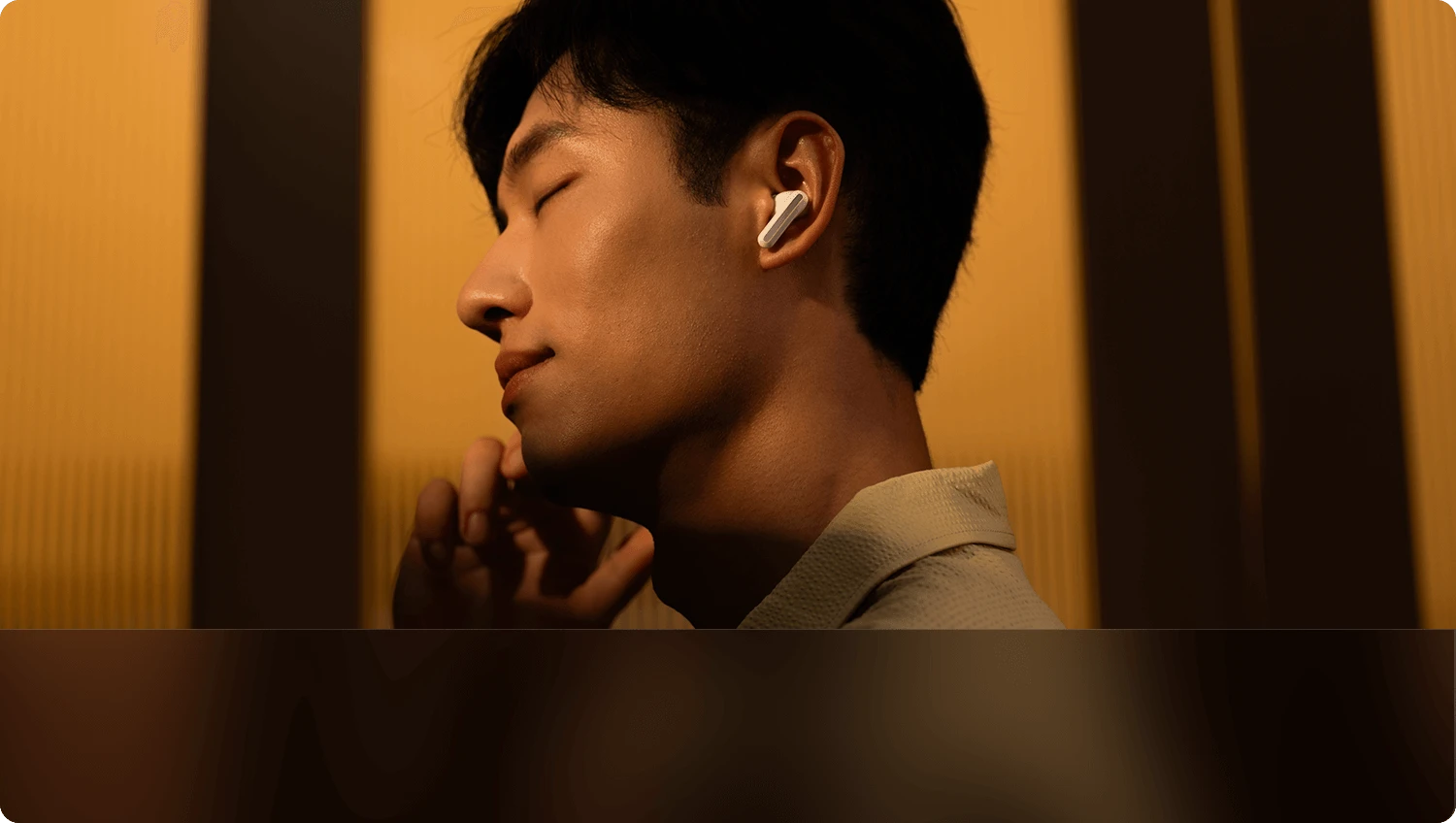 NetEase Cloud Sound
Hardware Certification
Please update the NetEase Cloud Music App to: v8.10.80 and above.
Comfortable wearing experience
Convenient in every aspect
The rod-shaped design is comfortable to wear
Withstand the challenge of thousands of people
New rod-shaped design, optimized modeling of tens of thousands of sets of ear canal data,
taking into account both wearing stability and comfort. Using a 65:35
internal and external weight distribution, the overall weight moves toward the inside of the ear, making
the earphones fit more firmly.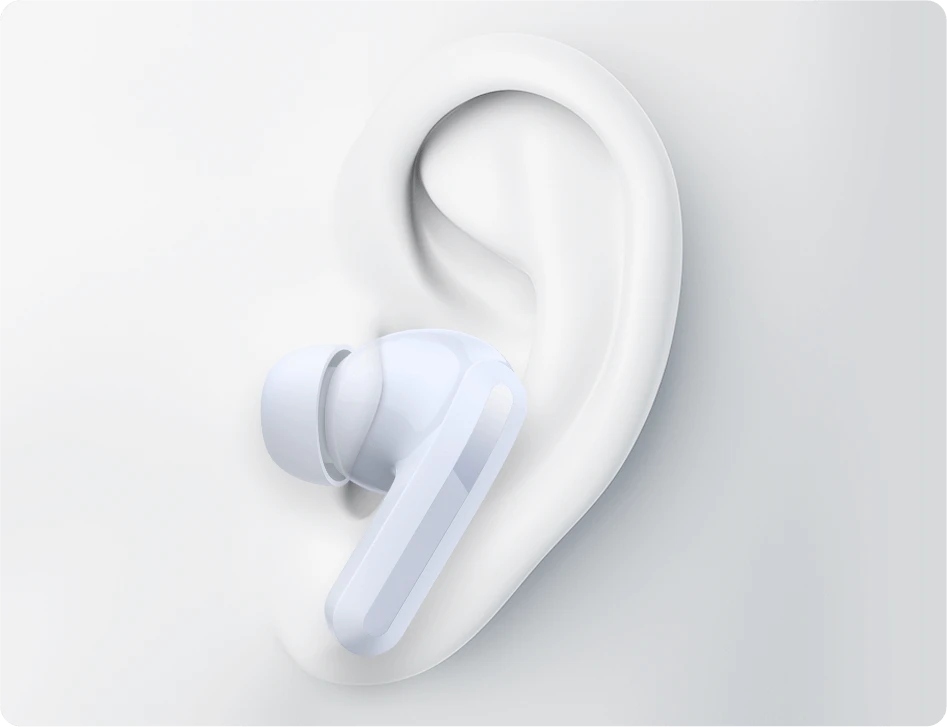 Cloud gap light breathing light bar
Small clouds and soft body
The charging compartment adopts a cloud-like design, which is lightweight and portable. The cloud gap light status light has five lamp beads forming a strip-shaped breathing light effect. After hundreds of combinations over three months, the
light effect is natural and comfortable. The high-gloss decorative strips of the headphones adopt nano-coating technology, making them more eye-catching.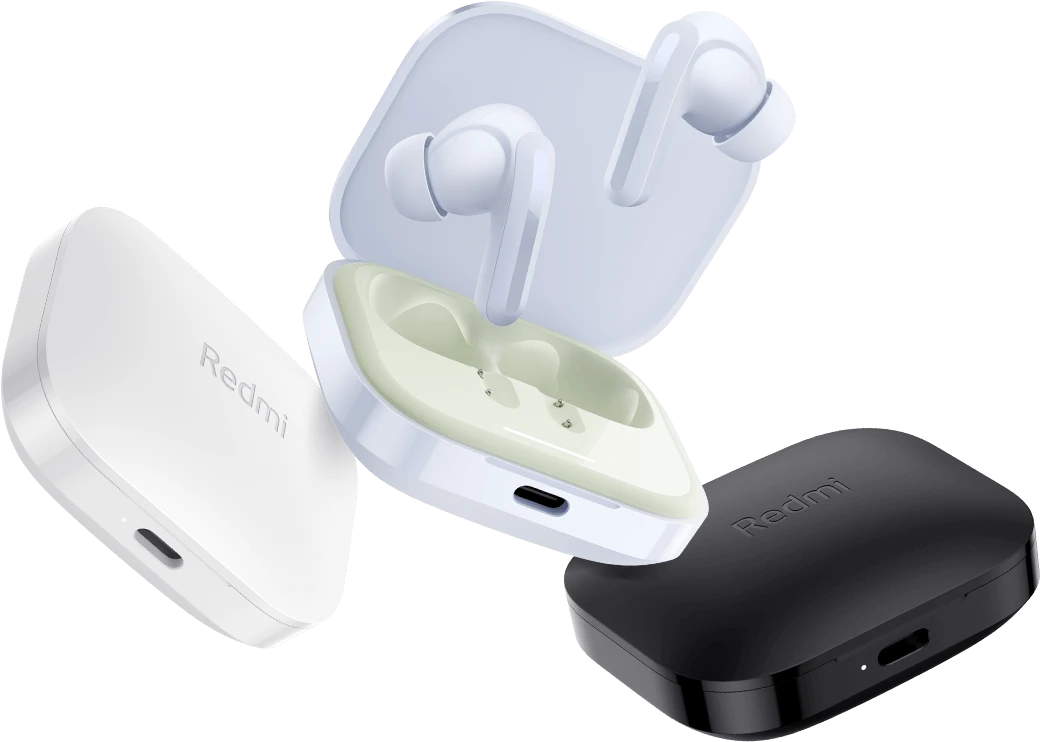 40 hours long battery life
Uninterrupted music enjoyment*
A single earphone has a battery life of 10 hours, and with the charging box, it can reach an ultra-long battery life of 40 hours, meeting the needs of long-term use. Paired with powerful fast charging,
it takes 5 minutes to charge and listen to music for 2 hours.
Single 10h,
combined 40h
8 hours in a single trip
and 30 hours in total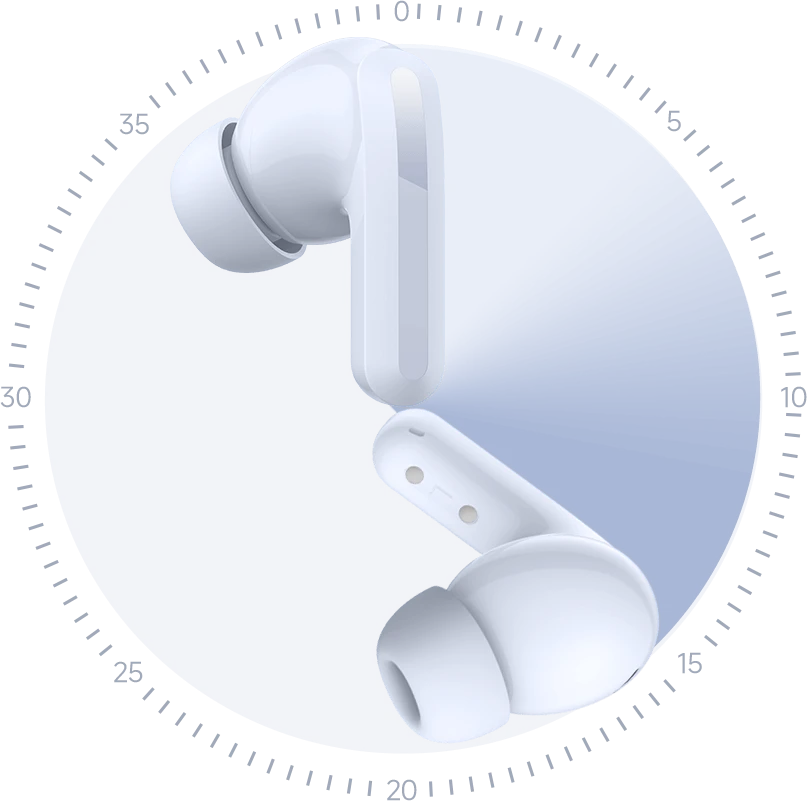 *Super long battery life: data comes from Xiaomi laboratory, based on headphone version V1.0.2.6, (AAPE Trend Limited Edition is based on headphone version V1.0.2.7) headphone power is 100%, headphone volume is adjusted to 50%, audio encoding The format is AAC, noise reduction and transparency mode are turned off, based on the default settings of the headset.
*In noise reduction off mode, music playback time can reach up to 10 hours. When the earphones and charging box are fully charged, the total battery life for music playback can reach about 40 hours. The specific usage time may vary due to version upgrades, usage conditions, charging conditions and environmental factors.
*In the noise reduction mode, the music playback time can reach up to 8 hours. When the earphones and charging box are fully charged, the total battery life for playing music can reach about 30 hours. The specific usage time may vary due to version upgrades, usage conditions, charging conditions and environmental factors.
*When the power of the charging box is no less than 20%, it can provide "5 minutes of charging and 2 hours of listening" fast charging for the earphones. Test conditions are: using AAC encoding, 50% volume, noise reduction, and transparency mode turned off.
*The above data may vary due to different usage environments, please refer to actual usage conditions.
Support Xiaomi Headphones App
Experience and upgrade again and again
Both Android and iOS systems support the "Xiaomi Headphones" App
for earphone search, anti-lost reminders, and mode adjustment. All functions
are at your fingertips, making it easy for you to get started.
Support Android丨iOS
headset search and
anti-lost reminder
mode adjustment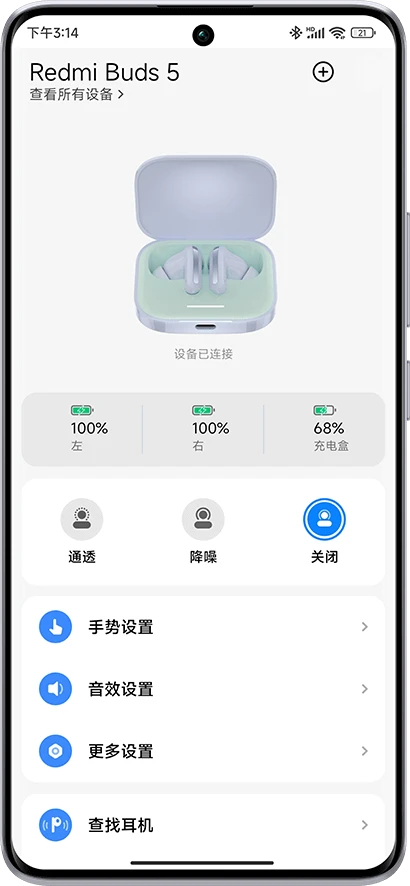 Dual device smart connection
Bluetooth™ 5.3 low latency
*Dual-device smart connection requires turning on this function in the Xiaomi Headphones APP.
*All parameter comparisons on this site are for Redmi brand true wireless earphones.