Samsung Galaxy S22 Ultra Silicone Cover with Strap
Hold and scroll single-handedly. The wide, stylish strap is attached to the back of your phone so you can hold it securely and effortlessly.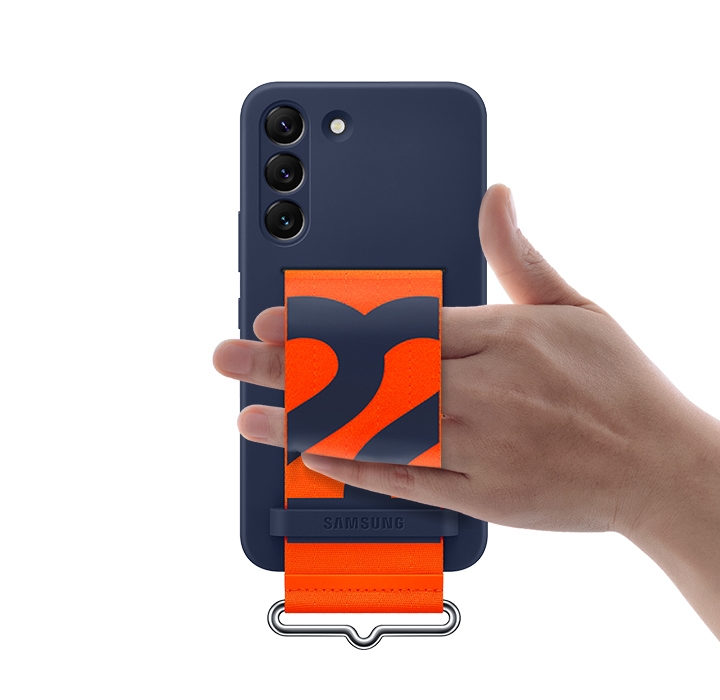 The formfitting case is smooth to the touch and sits comfortably in your grip. It has a stylish matte finish that looks as good as it feels.