Kieslect Calling Watch Kr Pro Smartwatch best Price in Pakistan Rs. 15799
Monitors your sleep 24 hours and provides detailed reports on deep sleep and light sleep to help you find out what is going on during your sleep.
Boasting a powerful 2-in-1 calling chip & stable 5.2 Bluetooth connection, Kr provides you with stable, clear, and high-sound quality phone calls at any time & anywhere. Conveniently receive & reject phone calls, dial out, and store up to 100 contacts on your Kr!
Kr Pro matched with two straps gives you a different experience.
You can change straps for different occasions.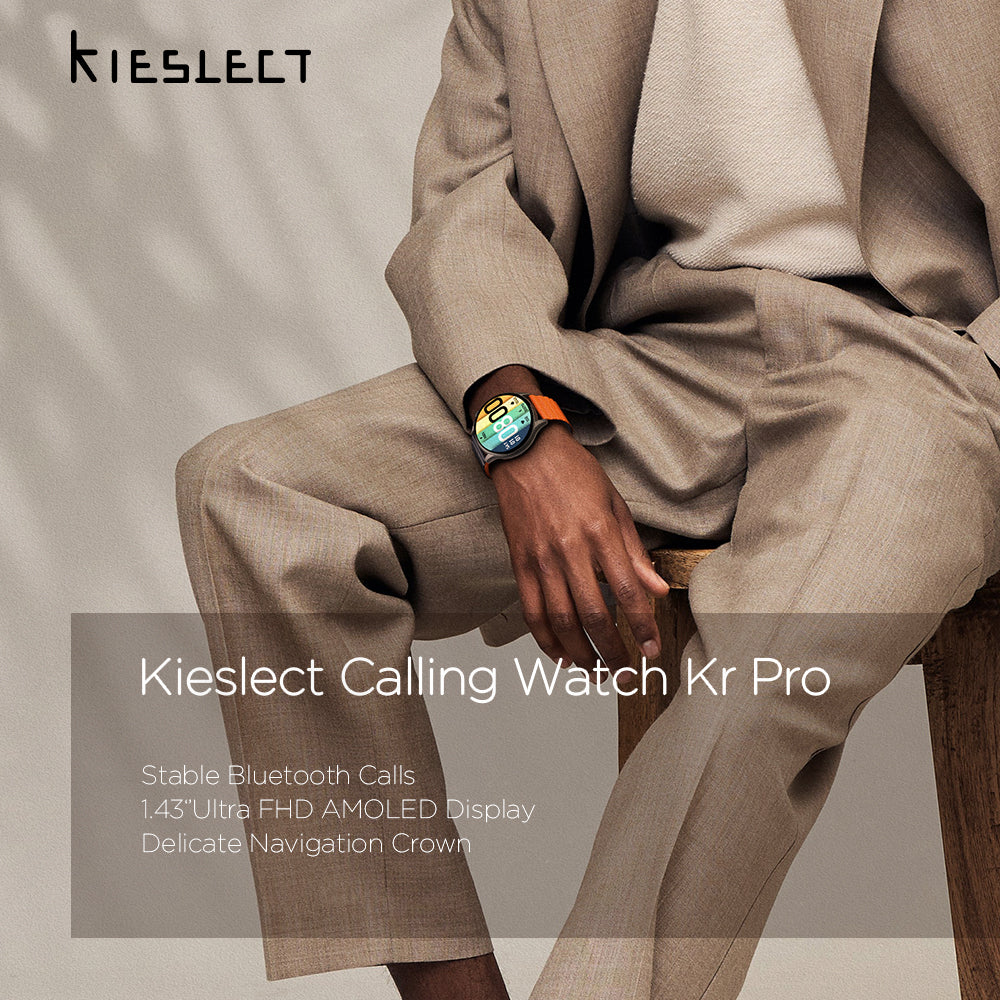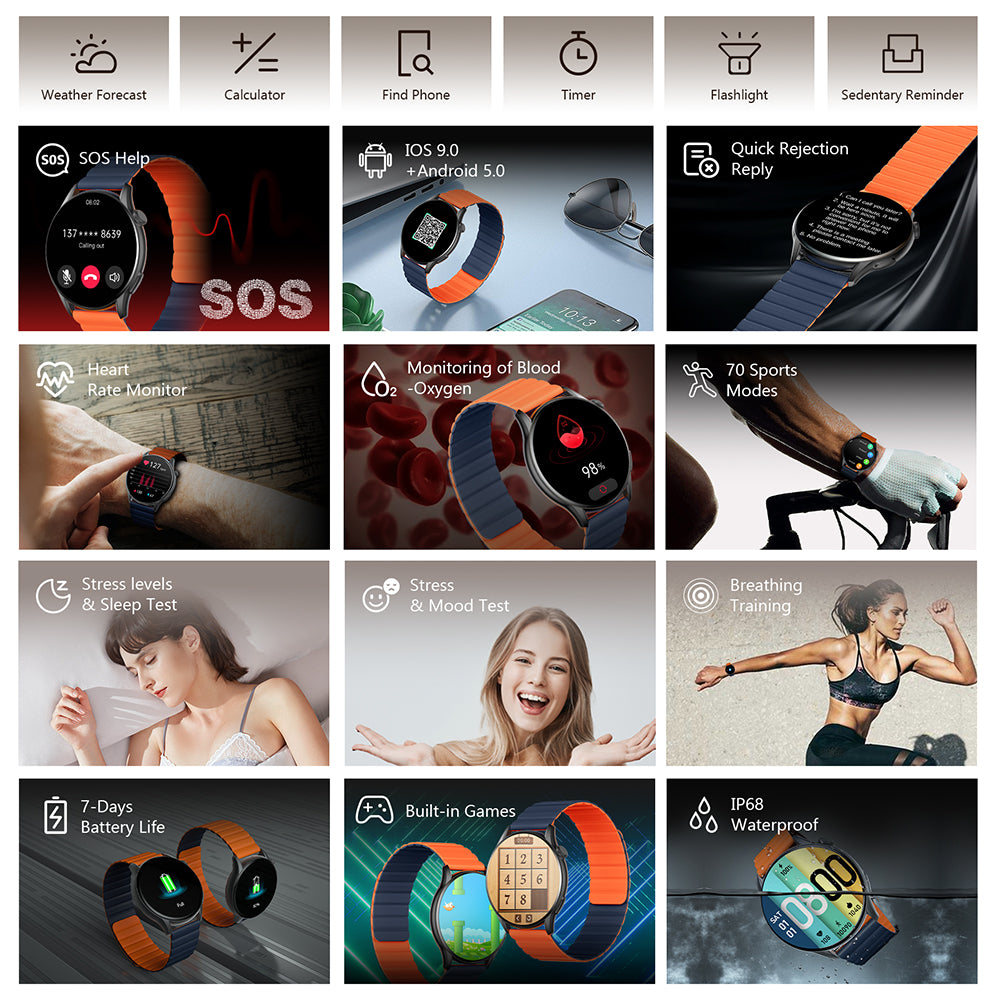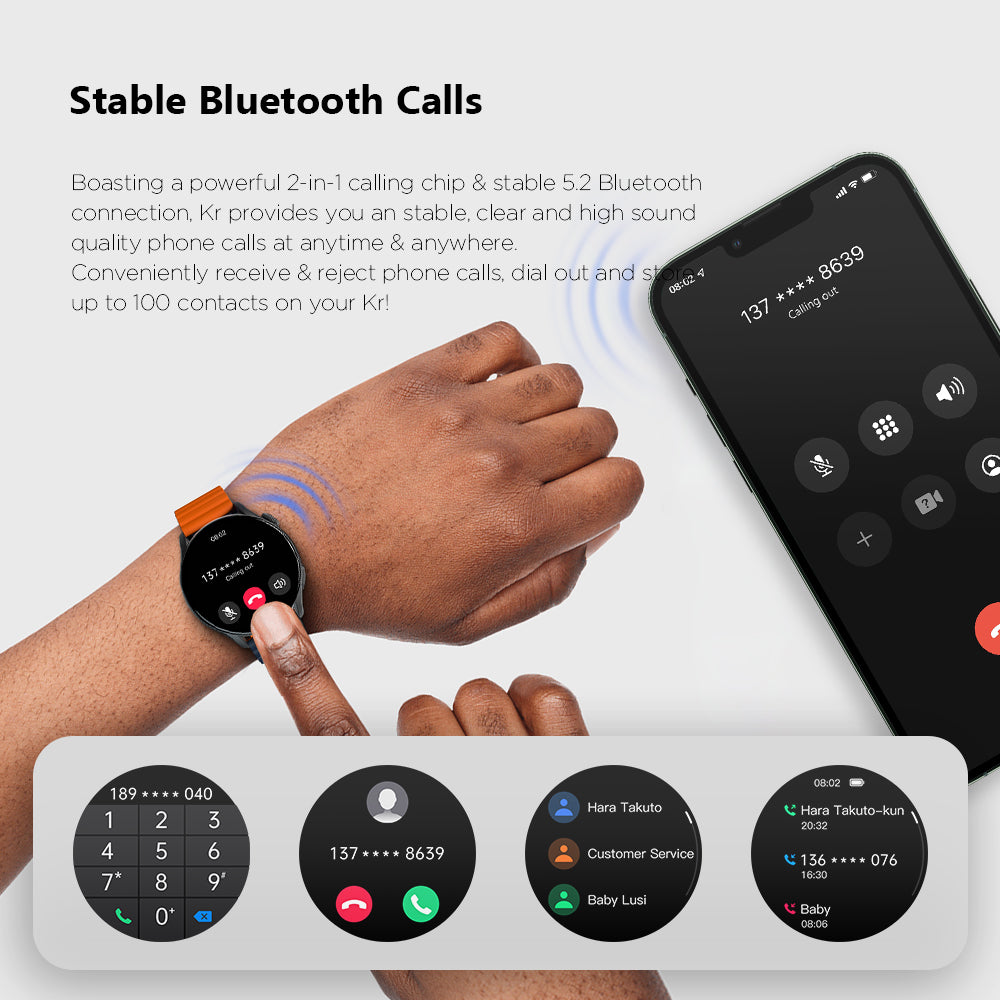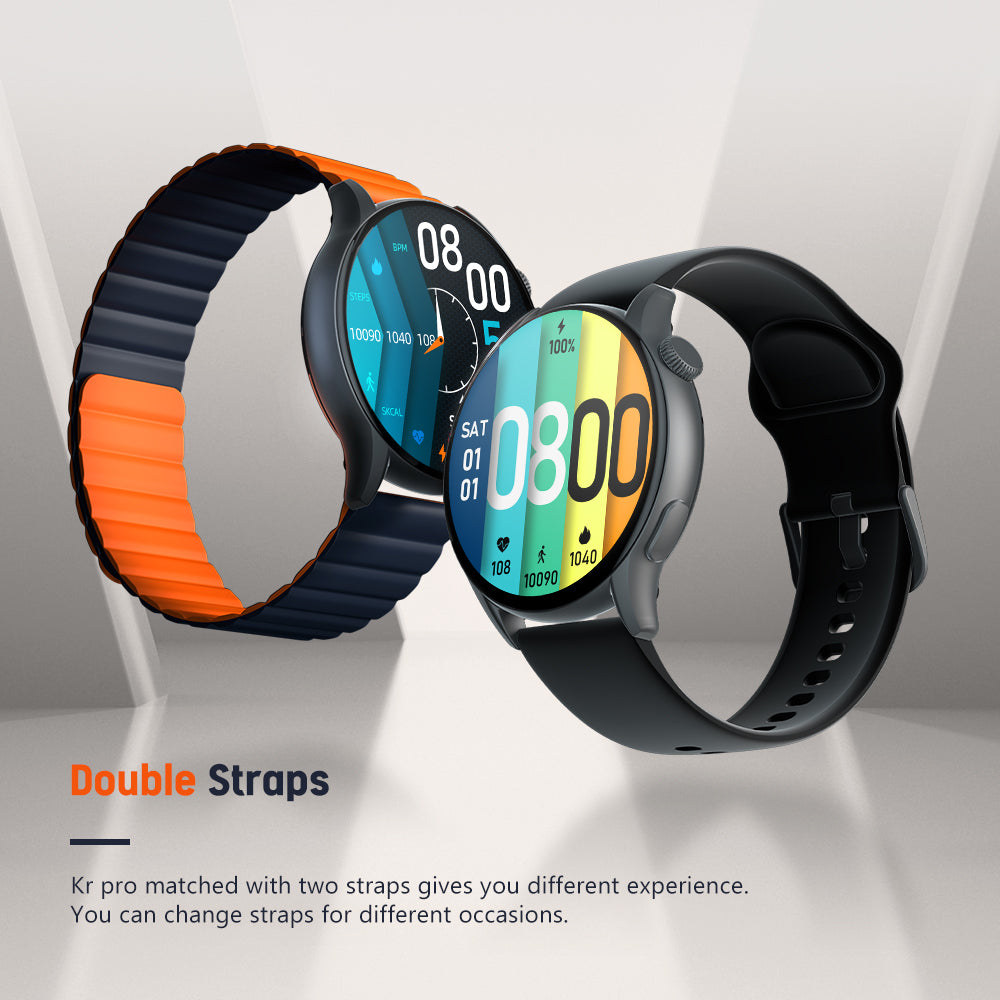 Quick Release 

Magnetic Strap
Leading the fashion trend with four kinds of premium collocations Feeling comfortable owing to the perfect combination of silicone and metal materials Easy to wear and release without the alignment of traditional buckles
Kieslect kr pro Smartwatch
34.3g Without Strap
50.7g With Strap
2.5D Tempered glass
Anti-fingerprint coating
Fitness Tracker (G-Sensor)
Sleep Quality,
24H Heart Rate Monitor,
SpO2 Monitor,
Breath Training Connection
Theoretical Charging Duration
Typical Usage Scenario Battery Life
Heavy Usage Scenario Battery Life
Battery Saver Mode Battery Life
Running, Cycling, Skipping, Badminton, Table Tennis, Tennis, Alpinism, Walking, Basketball, Football, Baseball, Volleyball, Cricket, Rugby, Hockey, Spinning Bike, Yoga, Sit-ups, Gymnastics, Boating, Jumping Jack, Integrated Training, Indoor Run, Strength Training, Step Training, Horse Riding, Elliptical Trainer, Tai Chi, Shuttlecock, Outdoor Walk, Trail Running, Skiing, Ice Hockey, Taekwondo, Rowing Machine, Air Walker, Athletics, Waist Training, Karate, Pilates, Latin Dance, Street Dance, Ballet, Martial Arts, Stairs, Handball, Bowling, Racquetball, Curling, Fishing, Disc Sports, Golf, Folk Dance, Skating, Aerobics, Lacrosse, Softball, Hula Hoop, Darts, Pickleball, Trampoline, Skateboarding, Parkour, Pull-up, Push-up, Planking, Rock Climbing, High Jump, Long Jump
English(default), Simplified Chinese, Traditional Chinese, Korean, German, Spanish, French, Italian, Portuguese, Arabic, Hindi, Polish, Russian, Dutch, Turkish, Indonesian, Vietnamese, Czech