Apple Watch Ultra Best Price in Pakistan Rs.259999 Titanium strikes the perfect balance between weight, ruggedness, and corrosion resistance. The new case design rises up to surround the flat sapphire crystal and protect it from edge impacts. The Digital Crown is larger and the side button is raised from the case, making them easier to use while you're wearing gloves.
The biggest and brightest Apple Watch display ever.
Direct sunlight is no obstacle for an Always‑On Retina display that's an eye-opening 2000 nits at its peak and twice as bright as any other Apple Watch. And the bigger display provides more room for workout metrics and detail‑packed watch faces.
Wayfinder watch face with Night Mode.
Specifically for Apple Watch Ultra, the Wayfinder face features a time dial that can be switched to a live compass and has room for eight complications. In low light situations, you can rotate the Digital Crown to activate Night Mode and see the watch face turn a vivid red.
Everything in its place.
An essential and versatile tool that fits on your wrist, Apple Watch Ultra packs incredible capability into a surprisingly small space.
GPS Antenna
Precision dual-frequency GPS provides accurate location for calculating distance, pace, and route maps.
Dual Speakers
A second speaker improves audio volume for calls and Siri.
Siren
Emits an 86-decibel sound pattern to attract help. Can be heard up to 600 feet or 180 meters away.
Depth Gauge
Provides real-time measurement of underwater depth down to 40 meters, along with water temperature readings.
Three‑Microphone Array
In windy environments, an adaptive algorithm picks the best microphone for audio. Machine learning filters noise for optimal voice clarity.
Digital Crown
A larger diameter and coarser grooves make it easier to use.

Battery life for days.
When you're on the second day of a backpacking trip, the final leg of a triathlon, or diving along a coral reef, the last thing you want to think about is running out of battery. With longer battery life than ever, you can take on almost anything and have energy to spare.
Hike, run, dive. There's a band for that.
Making the ultimate sports watch for athletes of all kinds required a unique approach. That's why specialized bands for outdoor adventures, endurance training, and water sports are as meticulously crafted as the watch itself.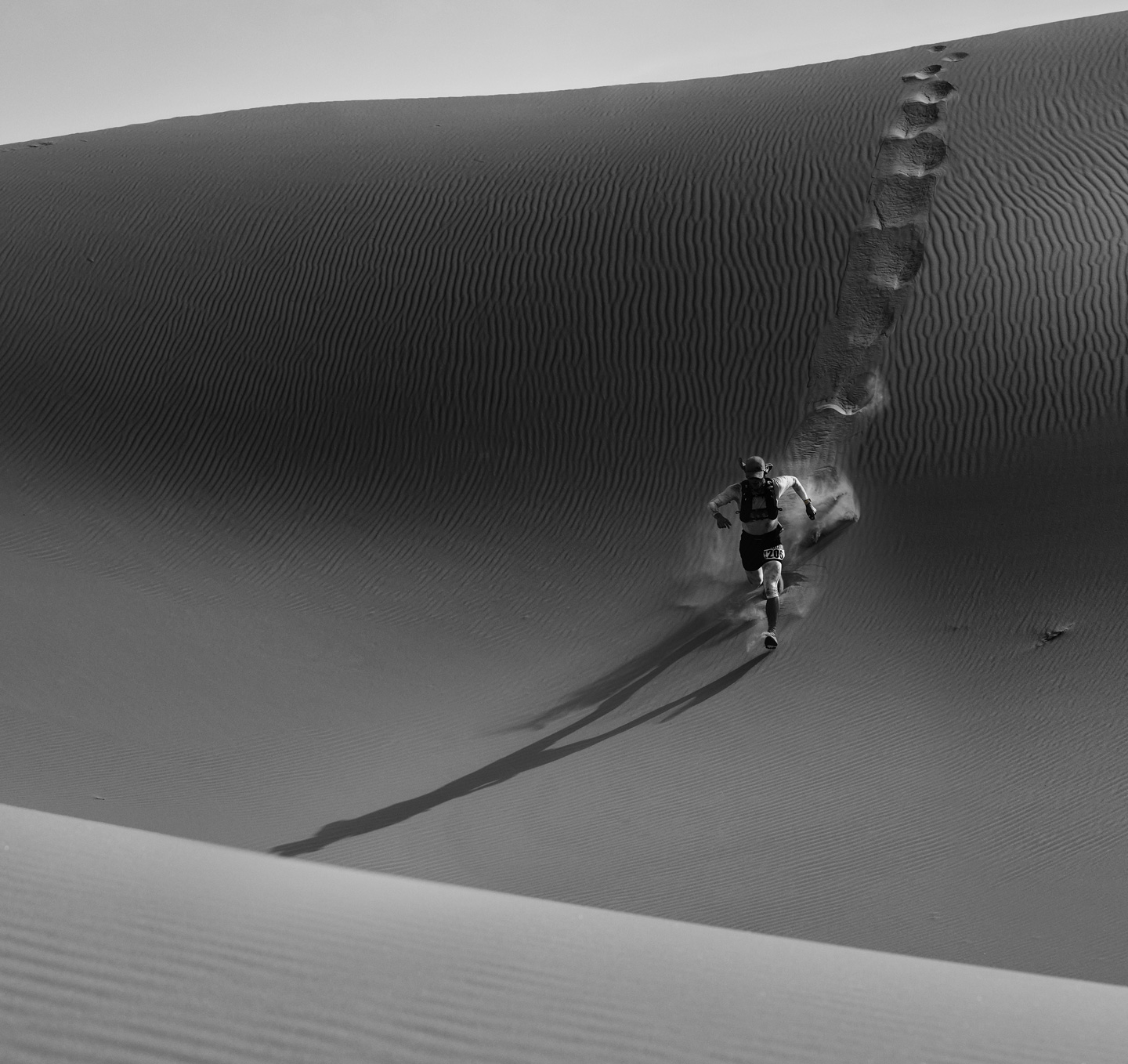 Endurance
Apple Watch Ultra Best Price in Pakistan
Whether it's your first run in a while, a 10K, or an ultramarathon, it takes a special kind of person to seek out challenges that test you physically. Apple Watch Ultra is the training partner to help you push your limits.
Find strength in numbers.
Making progress as an athlete requires accurate data and insights. Updates to the Workout app like new metrics and views give you all the information you need to be and beat your best. The larger display lets you see up to six metrics at once.
Heart Rate Zones.
Quickly see your intensity level. Training zones are automatically calculated and personalized using your health data, or you can create them manually.
Running Form.
Add Stride Length, Ground Contact Time, and Vertical Oscillation to your views to understand how efficiently you run.
Track detection.
Workout detects when you arrive at a track, and uses both Apple Maps data and GPS to provide the most accurate pace, distance, and route ma
Action button. Run like clockwork.
Measure your progress with extreme precision by customizing the Action button to control a workout, mark a segment, or move to your next interval.
GPS that's truly trailblazing.
GPS performance is critical for athletes who want the most precise metrics, whether they're training in urban streets or out in the wild. Apple Watch Ultra features a new precision dual-frequency GPS system that provides amazing accuracy in the most difficult locations.
Trail Loop. Comfort for the long run.
Designed to be light, thin, and flexible. It features a fuss-free loop closure for quick adjustments during workouts. Extra stretch built into the webbing makes it easy to cinch for optimal fit.
Adventure Above. Beyond. And back again.
                                                                                       apple watch ultra price in pakistan
Designed to take on extreme environments, elevations, and temperatures, Apple Watch Ultra is an essential exploration tool that can take you everywhere. And help get you home.
The compass reimagined.
An accurate compass is as crucial for navigating the wild as a solid pair of boots. The redesigned Compass app delivers all‑new views and functionality that take wrist‑driven orienteering to new heights.
86-decibel Siren. Sonic salvation.
If you get lost or injured and need to attract attention, hold the Action button to activate a Siren that can be heard up to 600 feet or 180 meters away.
Alpine Loop. Tough as trails.
Light, durable, and made from two textile layers seamlessly woven into one continuous piece without stitching. The corrosion‑resistant titanium G‑hook slips smoothly into the reinforced loops for a secure fit.