Redmi Buds 4 Pro best online price in Pakistan Rs. 15999 at fonepro.pk
43dB 
intelligent noise reduction 
3000 Hz
broadband noise reduction*
Intelligent anti-wind noise
Outdoor running and cycling are more immersive
The environment and human voice can be heard clearly
HiFi 
high fidelity sound quality
Broadband double moving coil
Immersive scene everywhere
Listen to the sound to identify the position, one step faster
3MIC call noise reduction
Hours of long battery life
9 hours of single listening with headphones
Comfortable and no burden to wear
Dual device smart connection
Mobile phone and computer switch freely
The broadband noise reduction data comes from Xiaomi Labs.
 The 59ms game low-latency function needs to be implemented with Redmi K50, Redmi K50 Pro, Redmi Note 11T Pro, and Redmi Note 11T Pro+.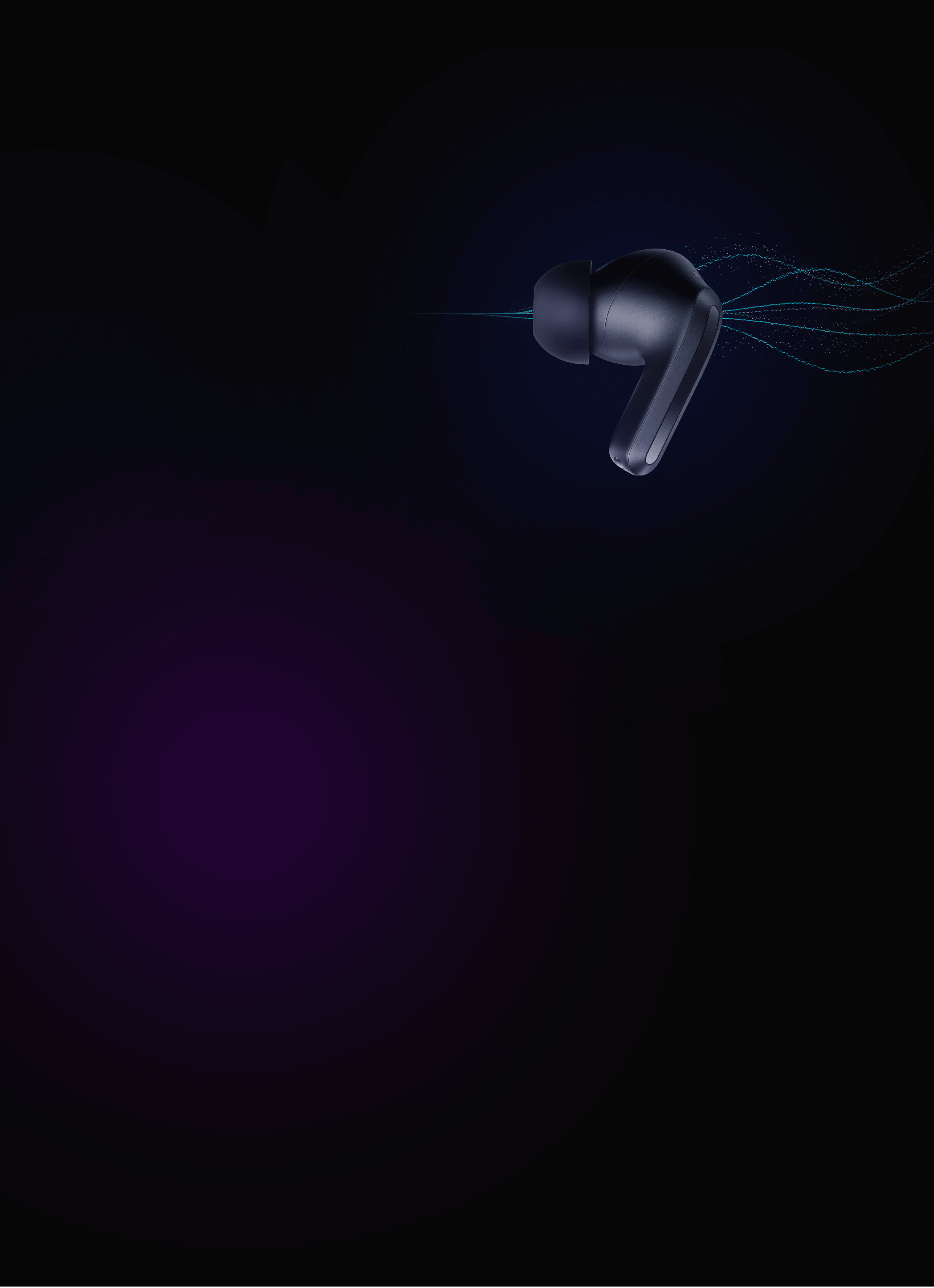 43dB Broadband Noise Cancellation
Wear earphones and enjoy silence at any time
The maximum noise reduction depth can reach 
43dB, which not only can block up to 
99.3% of external noise*, but also optimizes the processing of broadband noises such as insects and crying, allowing you to have your own quiet world anytime, anywhere.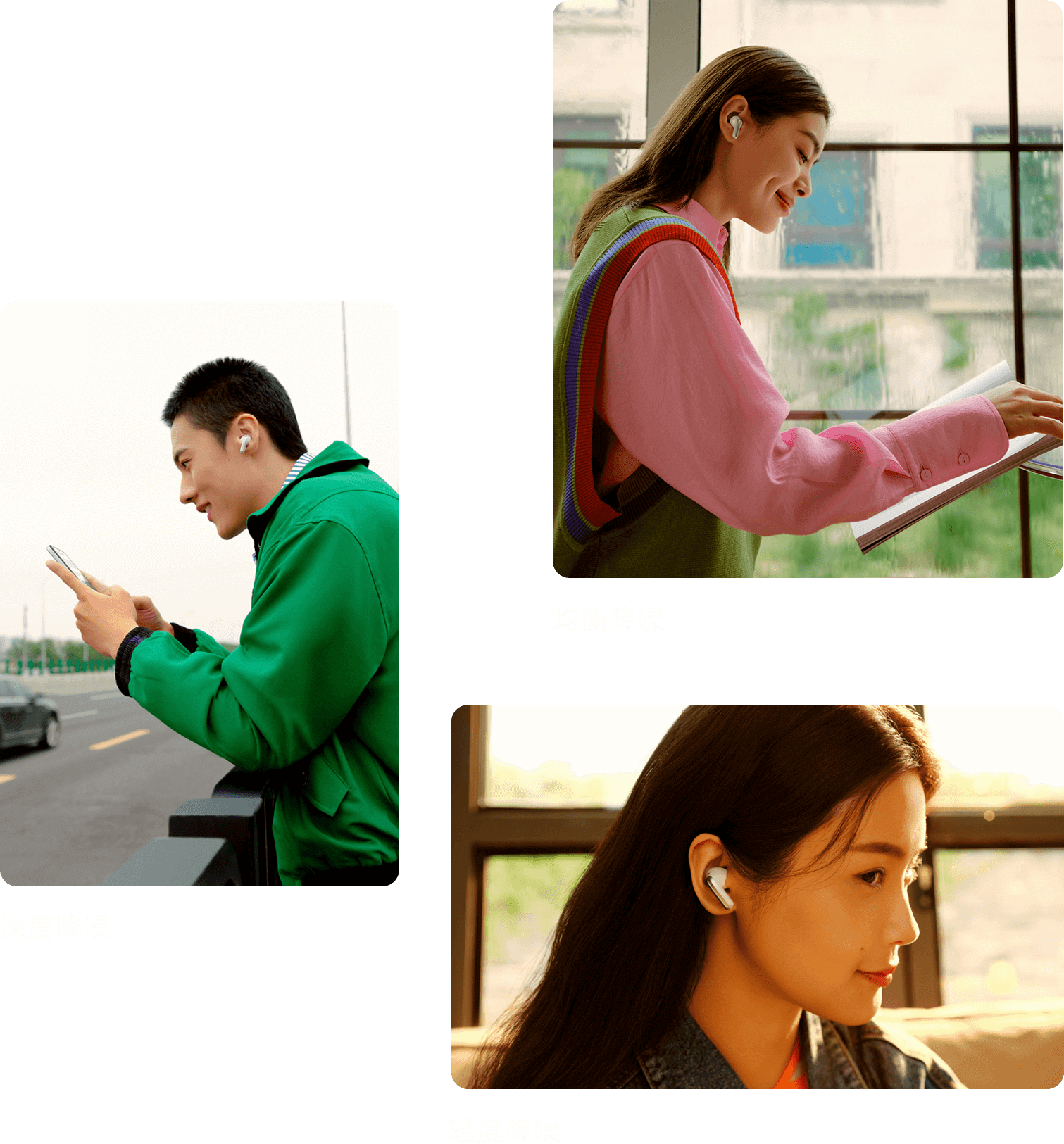 Three-speed noise reduction with optional
AI 
adaptive adjustment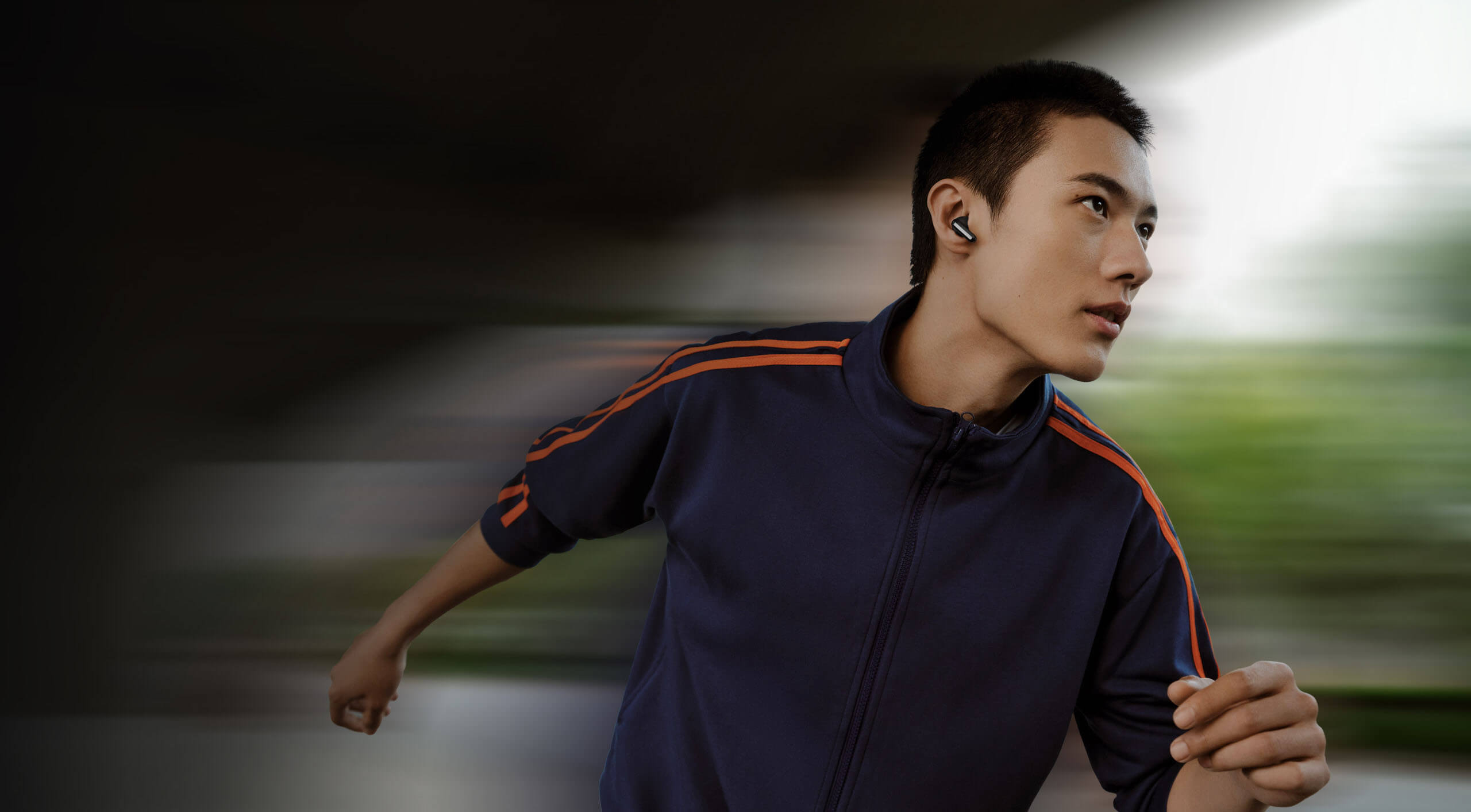 Innovative and intelligent anti-wind noise
run and leave the wind behind
In particular, a metal windproof net specially designed for wind noise is added to effectively block and filter wind noise. With Xiaomi's self-developed intelligent anti-wind noise algorithm, it can be automatically turned on after sensing a certain ambient wind speed, outdoor running, cycling, and enjoy sports!
Three-microphone call noise reduction
for outdoor calls, clear words
The three microphones perform their respective functions, accurately extract the voice signal, and effectively filter external noise. Combined with the neural network call noise reduction algorithm, the human voice during the call is exceptionally clear.
Dual Transparency Mode
Environment 
& 
Vocals, if you want to hear it clearly
In Transparency Mode, you can hear the surrounding environment even while wearing headphones. While enjoying the music, don't miss the surprises around you. You can also switch to vocal enhancement mode for easy face-to-face communication.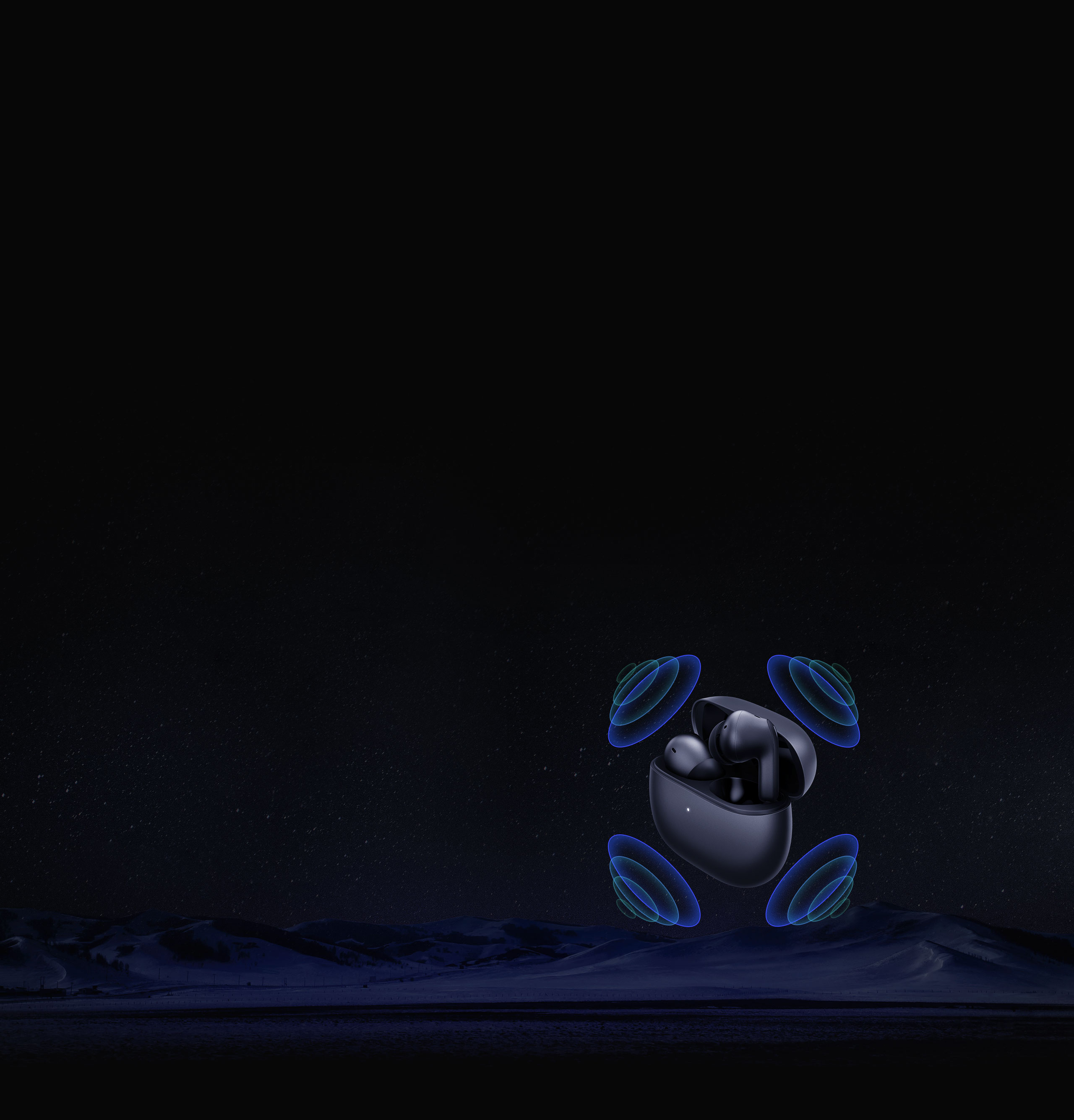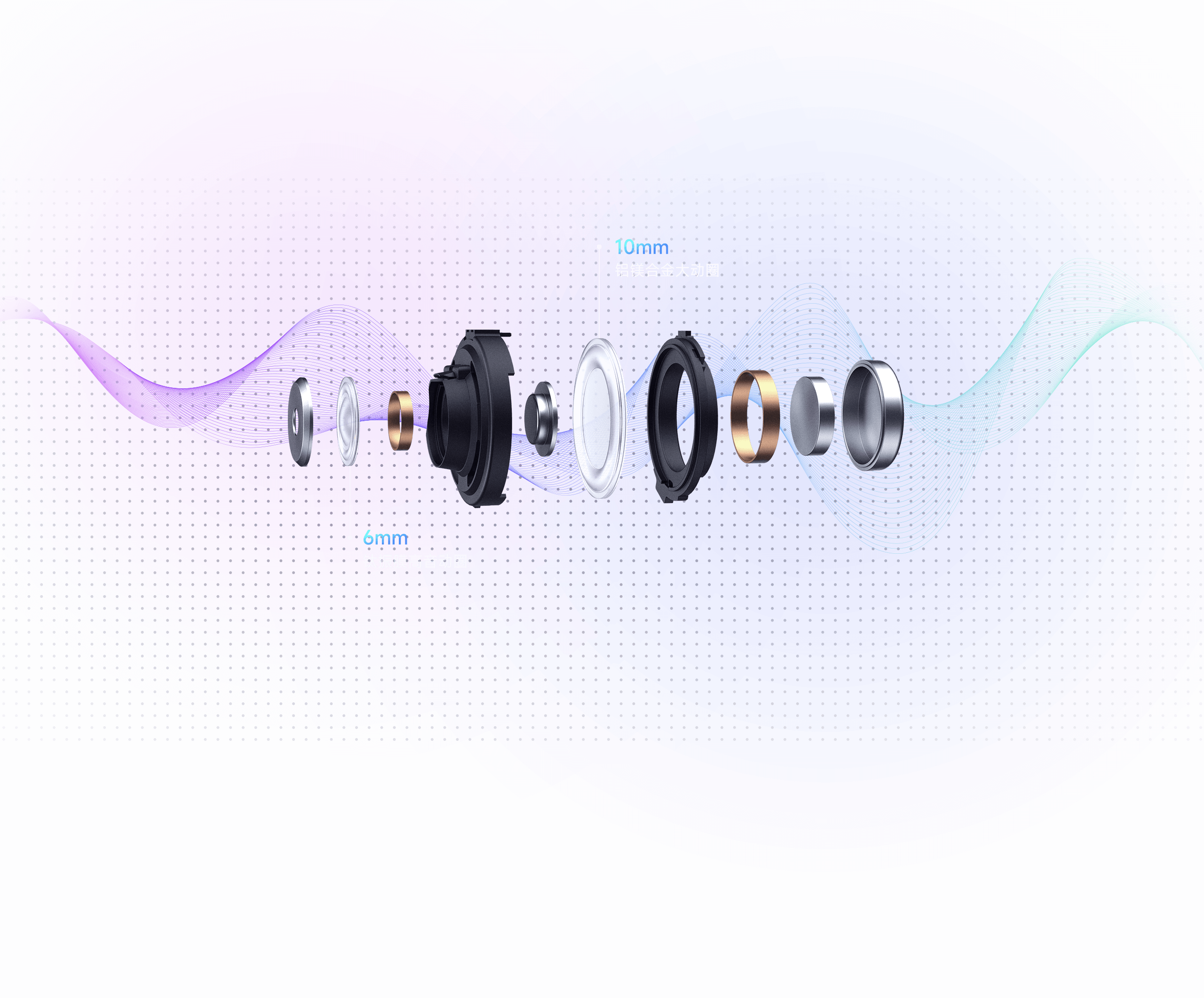 The broadband double-moving coil unit
puts the portable speaker on the ear
For the first time, Redmi uses a coaxial dual-unit configuration on noise-canceling headphones, a 10mm aluminum-magnesium alloy diaphragm large moving coil + 6mm titanium diaphragm treble moving coil. This combination makes the treble clear and the bass richer, and the performance of various styles is excellent.

360° 
surround sound 
gives you a 
live 
immersive experience
This is the first time that the 
Redmi headset supports virtual surround sound effects. It adopts the 
HRTF sound effect algorithm 
developed by Xiaomi Audio Lab 
to simulate the sound of sound coming from all directions. It does not select the sound source or the model*. When watching a movie, it can truly restore the immersion of the scene. feel.
* It needs to be turned on in the Bluetooth setting page or the Xiaoai classmates APP. When the input channel is 5.1 channel, this function cannot be turned on. iOS system devices do not currently support this function.
* Virtual surround sound is not supported in LC3 audio mode.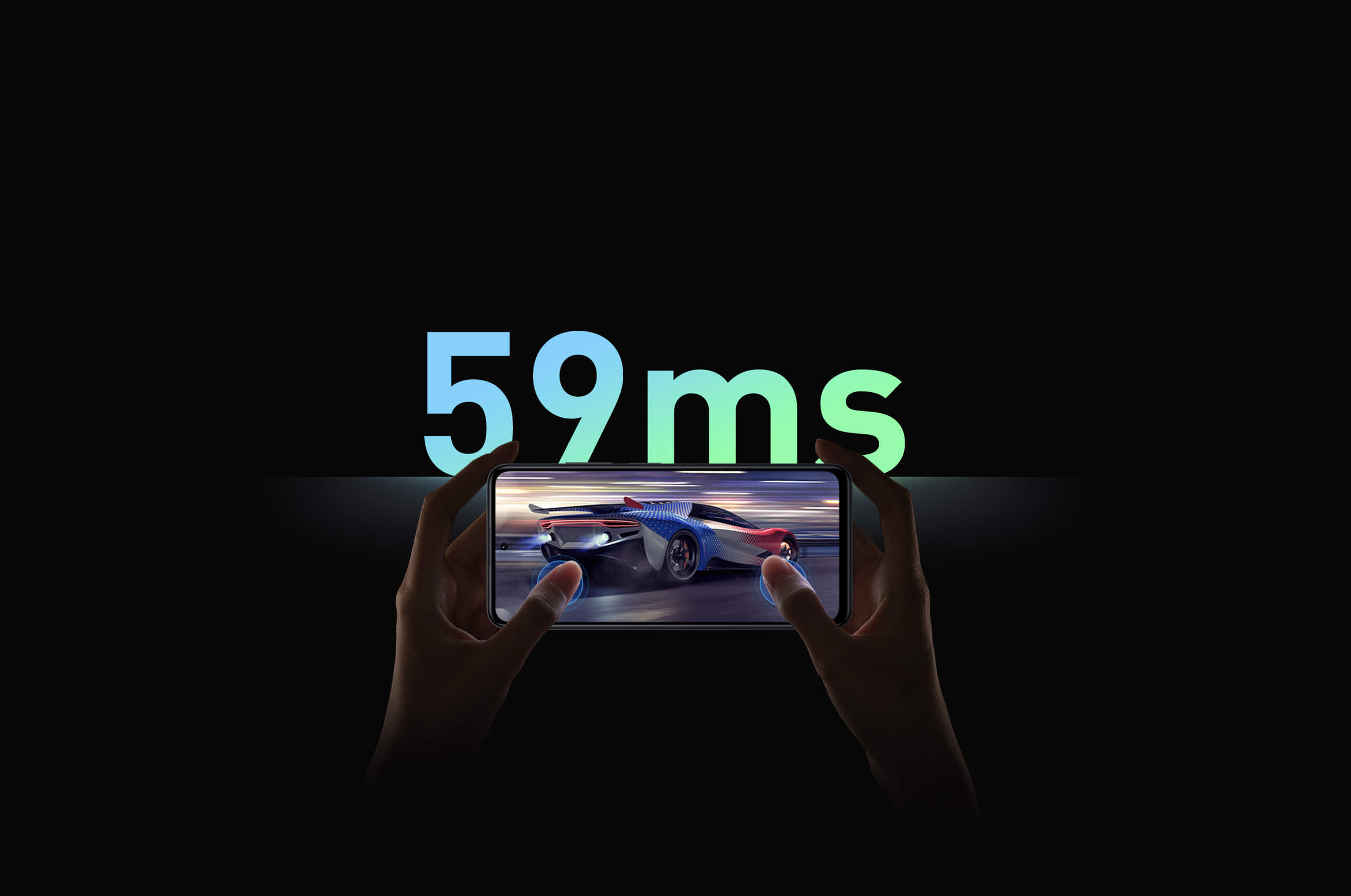 59ms game low-latency
gunshots, footsteps. What you see, what you hear, every second counts
Refresh 
Redmi
low latency record again! 
Turning on the game automatically enters the game mode, and 
the full link delay is as low as 
59ms. 
Any trouble on the game field is under control for the first time.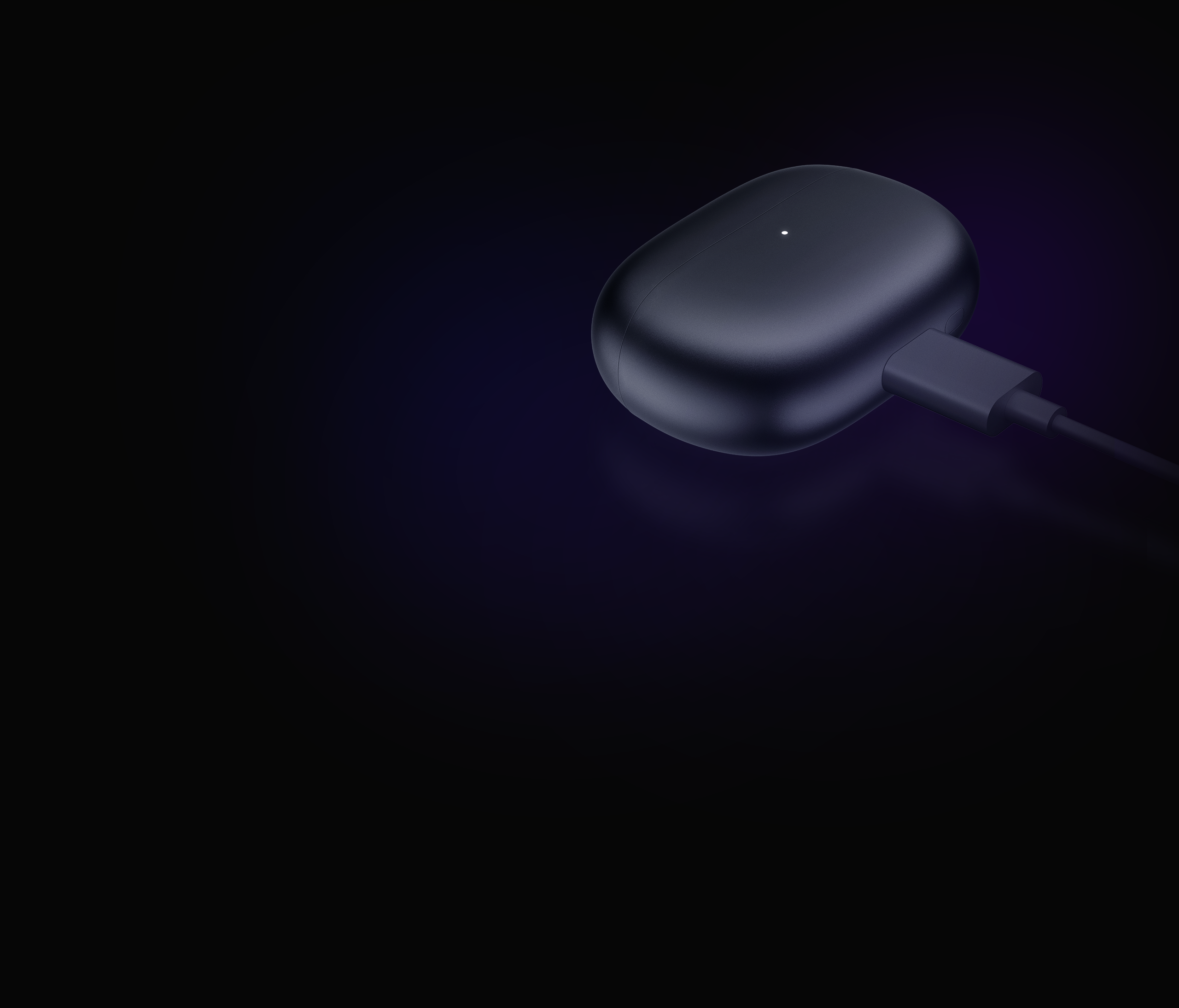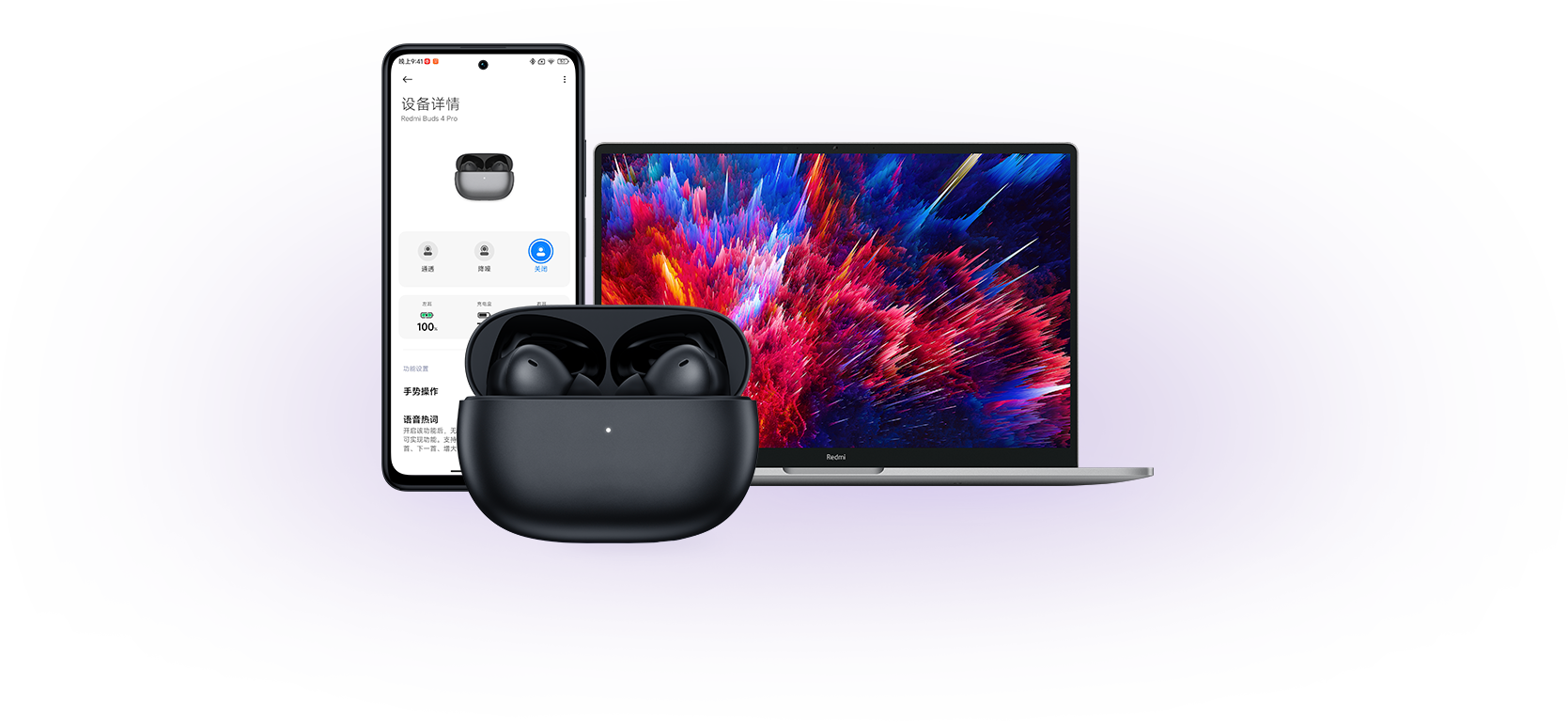 Dual devices intelligently connect
mobile phones and computers to shuttle freely
Support 
Android, iOS, Windows 
cross-platform dual device connection at the same time, both entertainment and work are correct. 
There is also a customized pop-up window for 
MIUI 
, open the earphone box near the phone, and tap the pop-up window to quickly pair*.

Touch to operate
your commands and respond quickly
There is a gesture touch area on the side of the headset,
you can get accurate feedback by tapping or long-pressing, pausing music, switching modes, and easily controlling the headset with one hand.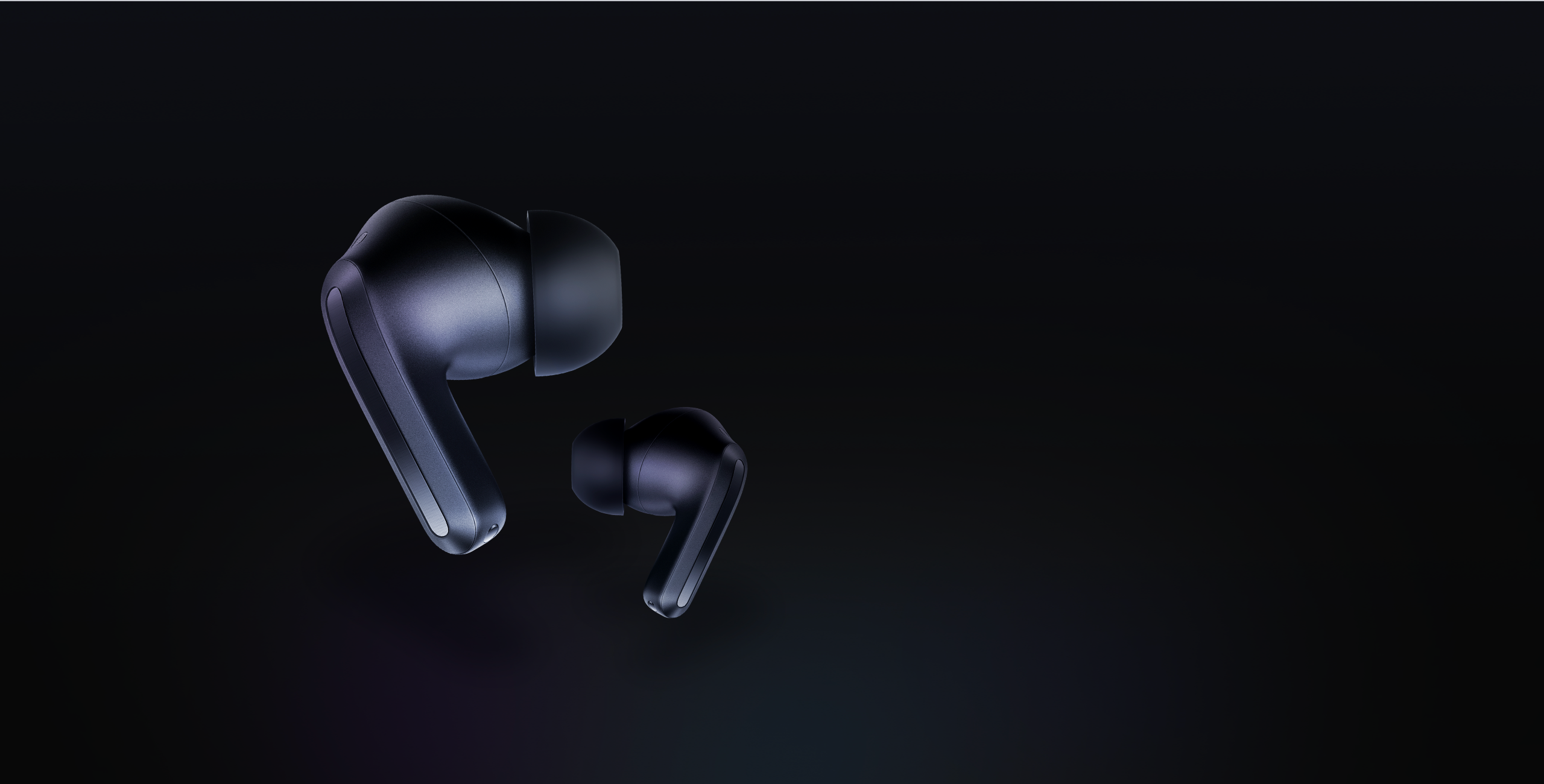 Ergonomic design
comfortable to wear, no burden
Innovative 
ID 
refined design and smooth design curve make the headset more refined and elegant.
At the same time, it is ergonomically designed to effectively reduce the pressure on the ear canal. 
The headset is as light as 5.0g, which is comfortable to wear without burden.
Sports helper,
not afraid of rain and sweat splashing.
Applicable to the earphone itself, not to the earphone box part.
The headset automatically pauses when it is removed and
resumes playback when it is worn again.
Wearing headphones, the
two-person dialogue is translated in real-time.
This function is only supported by Xiaomi and Redmi phones.
All parameters involved in this site are compared, and the comparison objects are truly wireless headphones of the Redmi brand.
The noise reduction depth is realized by active noise reduction technology, which supports a maximum noise reduction depth of 43dB, which can reduce the background noise by up to 99.3%. The test data comes from the China Institute of Metrology. The actual effect varies depending on the user's ear size, selected earplugs, ear canal structure, wearing posture, chewing, exercise, and other conditions.
The game delay data comes from Xiaomi Labs. The low-latency effect may vary due to the equipment used, network environment, etc., please refer to the actual use.
When charging, please make sure that the charging port is free of liquid and foreign objects.
Ultra-long battery life: connect Redmi Note 10 Pro, headphone power is 100%, headphone volume is adjusted to 50%, audio encoding format is AAC, active noise reduction function and transparent mode are turned off, Xiaoai voice hot words and other functions are turned off. Music playback time is up to 9 hours. When the headset is fully charged and the charging box is fully charged, the total battery life for playing music can reach about 36 hours. Specific usage time may vary based on usage, charging conditions, and environmental factors.
The MIUI pop-up window has supported mobile phones and notebooks:
Mobile phone: The system is upgraded to the latest stable version, supporting models Redmi K50, Redmi K50 Pro, Redmi K50G, Redmi Note 11T Pro, Redmi Note 11T Pro+, Mi 12, Mi 12Pro, Redmi K40 game enhanced version, etc. More models are on the way Adaptation is in progress, please look forward to it;
Notebook Quick Connect pop-up window supports models: Mi Notebook Pro X 15 OLED, Mi Notebook Pro X 14, Mi Notebook Pro 15, Mi Notebook Pro 14, RedmiBook Pro 15, RedmiBook Pro 14, RedmiBook 16. Due to driver and hardware limitations, your experience on other notebooks will not be guaranteed. More notebooks are being adapted one after another, please go to: http://plus.miui.com/ to download MIUI+ software
IP54 dustproof and waterproof conditions apply to the earphone body, not the earphone box part. Be careful not to prevent hot water and do not wear it in the shower. It is recommended to avoid strenuous exercise to prevent damage from the infiltration of sweat. Splash, water, and dust resistance are not permanent, and protection may be degraded by daily wear and tear. Damage due to immersion in liquids is not covered under warranty. The waterproof test is based on GB/T 4208-2017 "Enclosure Protection Level (IP Code)", and has passed the test of Suzhou Product Quality Supervision and Inspection Institute. The test report number is NO: WPHE 220067. The results show that it meets the GB/T 4208-2017 standard.
The dual-device connection function is enabled by default, and some third-party media applications may have sound playback or switching failure during service switching. If you turn off this function, please connect to the Xiaoai Classmate APP. For Xiaomi mobile phones, you must upgrade the Xiaomi Classmate APP version to v5.118.0 or above. For other Android phones, please upgrade the Xiaomi Classmate APP version to v2.10.70 or above, and select Turn off the "Dual Device Connection" switch. (iOS does not currently support turning off this feature)
The schematic diagram of the related functions of the headset is on the page, the product parameters are for reference only, some parameters of the product may change due to changes in external factors such as the environment, mobile phone system differences, etc.,