Illuminates to let you know
See what's happening on your phone at a glance, even when the screen is covered. Fun and simple LED icons to light up to keep you up to date on your notifications.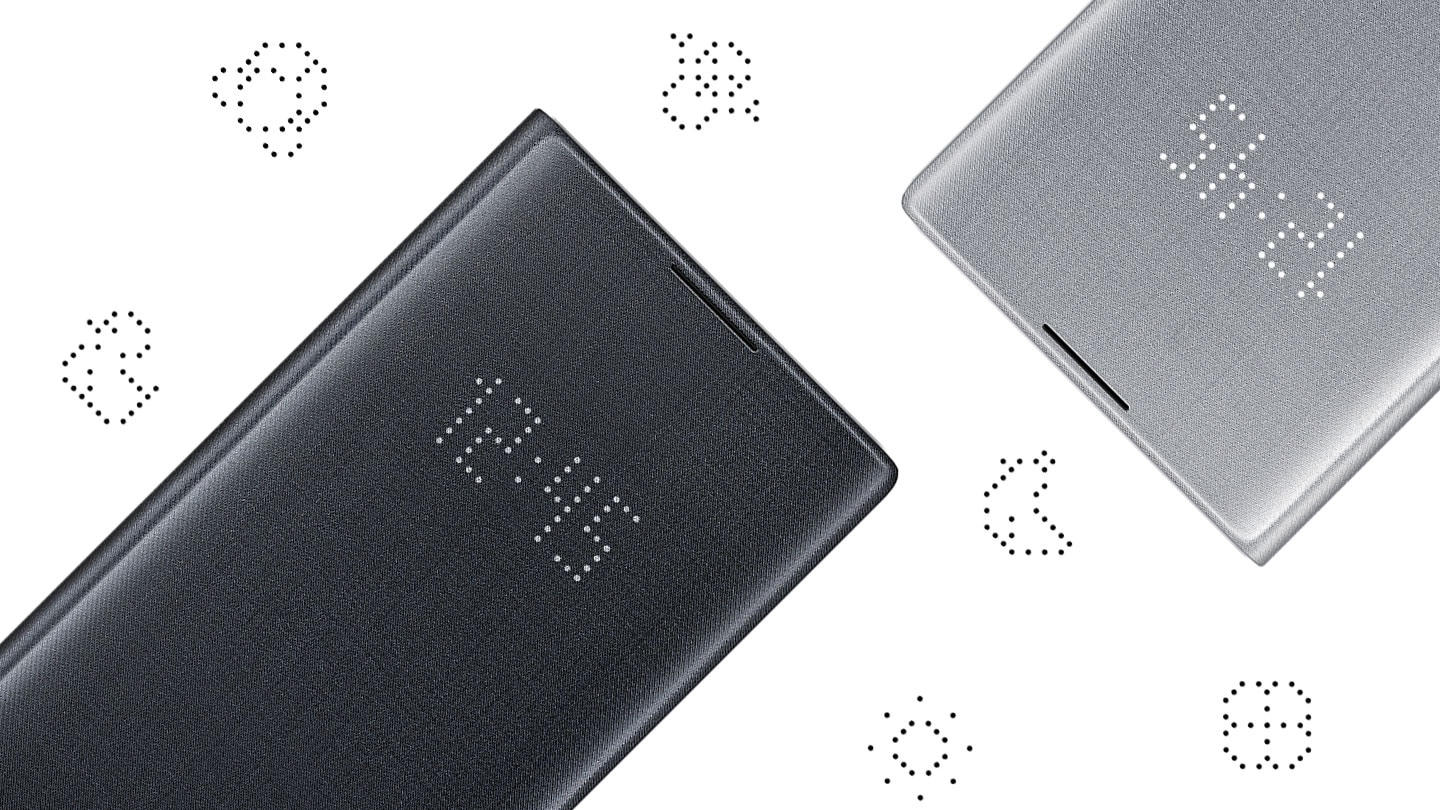 *It is recommended to remove the cover from your Galaxy Note10 before using Wireless Power Share.
Keep the important things handy
Flip open the cover to reveal a handy interior card pocket. Tuck your most-used bank card or your transit card to have your daily necessities all in one spot.
*Actual product appearance may be different from the image.
Protection from front to back
Holding your phone securely, the LED View Cover protects the back, while the attached cover helps safeguard your screen from scratches. Altogether, it helps protect your Galaxy Note10 against bumps and shocks.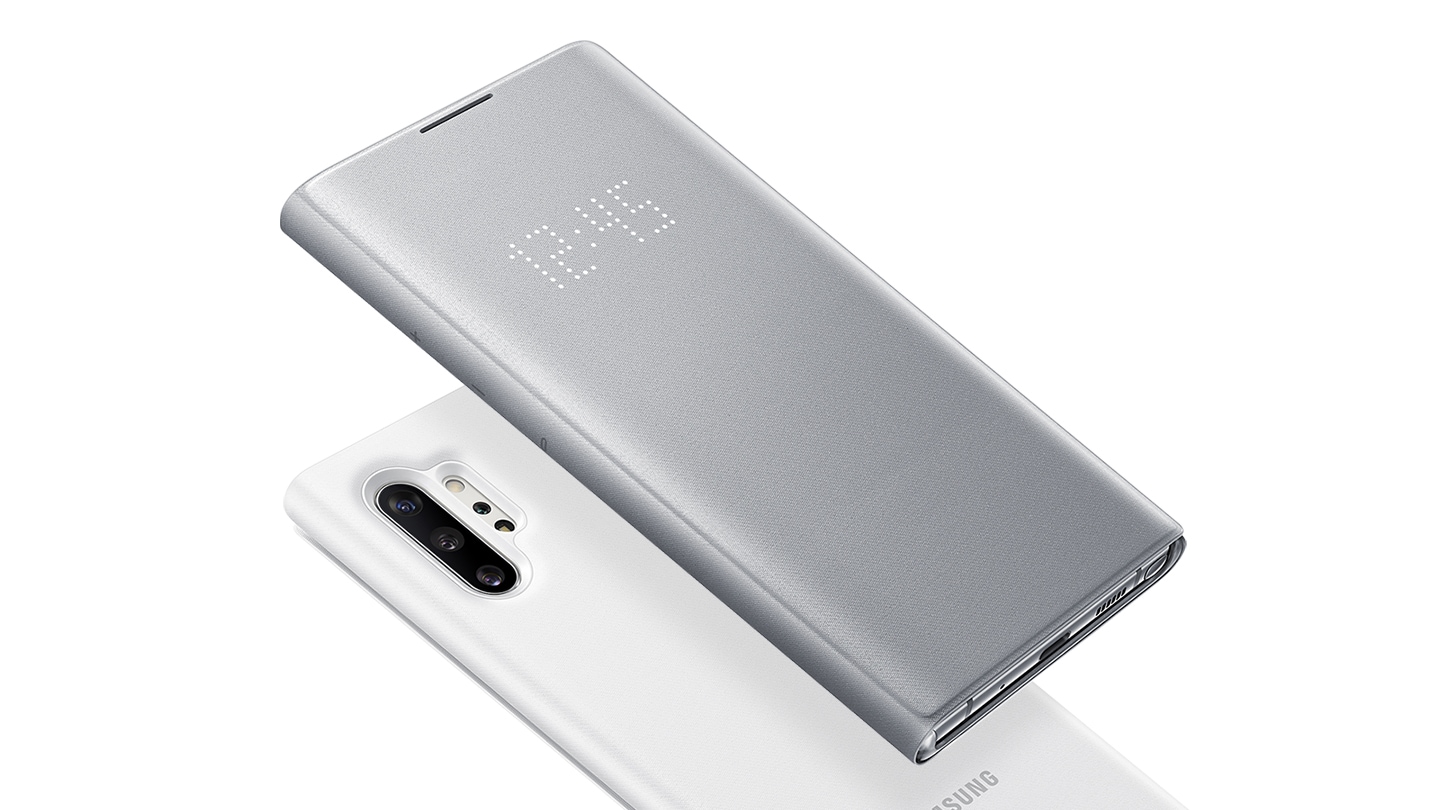 —
Samsung Galaxy Note10 Led View Cover illuminates the back of your phone with mood-lighting and simple notification icons. You can find also Clear View Cover and Leather Cover.