insta360 x3 price in Pakistan Best price in Pakistan Rs.124999 X3 captures a vivid 5.7K 360 video, so you'll never miss the action. With 360 degrees of footage at your fingertips, the creative possibilities are endless.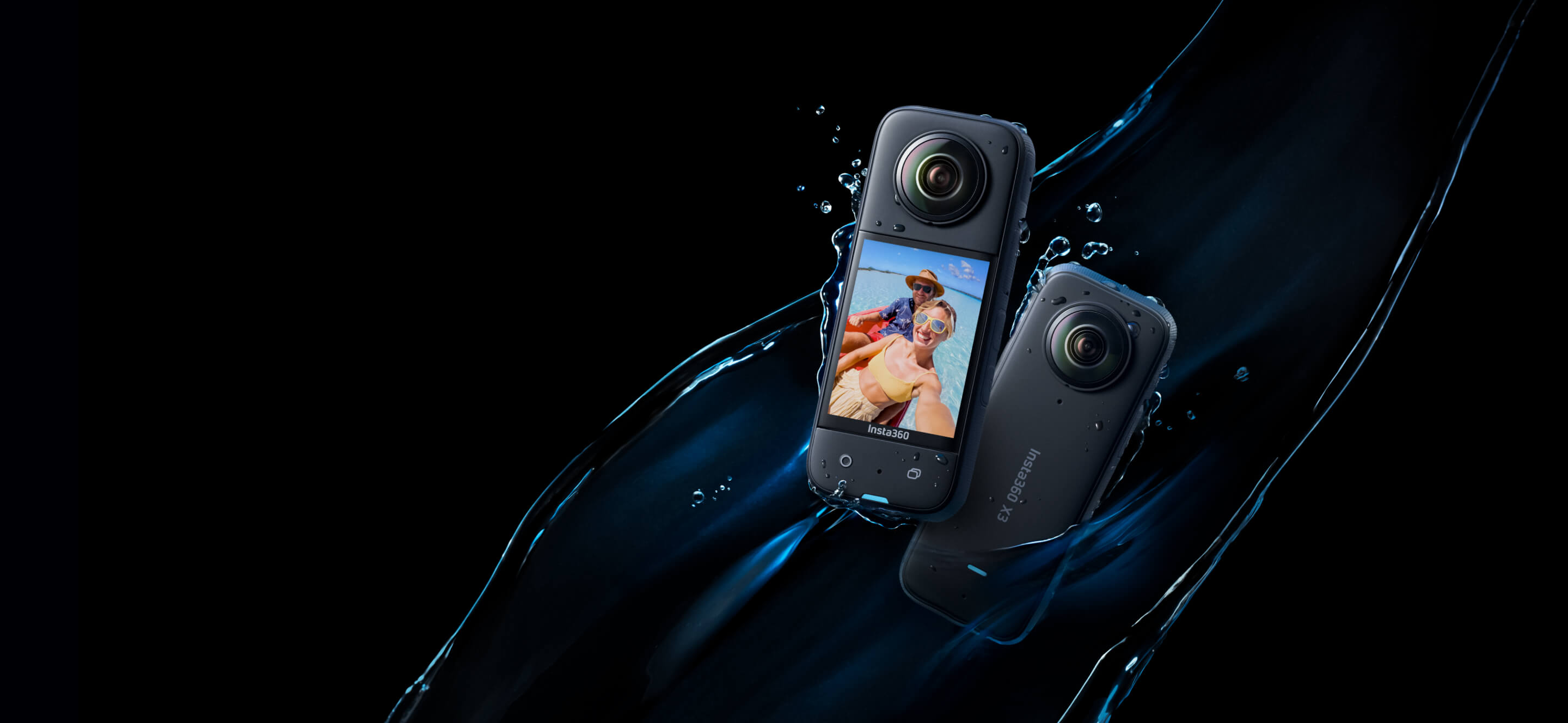 insta360 x3 Action Camera
360 Creative Powerhouse

Shoot first, point later with 5.7K Active HDR video, 72MP photos and 8K timelapses.

4K Single-Lens Mode

Shoot epic first-person views at 4K30fps or 2.7K with ultra-wide MaxView.

1/2″ 48MP Sensor

Reveal the details with X3's brand new 1/2″ image sensor.

Magic Third-Person Views

Shoot impossible drone-like views with the Invisible Selfie Stick.

FlowState Stabilization

Stabilize the action with gimbal-like stabilization and 360 Horizon Lock.

Massive Touchscreen

2.29″ tempered glass touchscreen for easy operation on the go.

Rugged and Waterproof

Robust for any adventure and waterproof to 33ft.

Powerful Editing Suite

Let AI edit for you in the Insta360 app. Edit viral edits in a tap.
5.7K 360 CAPTURE

Unleash your creativity.

X3 captures vivid 5.7K 360 video, so you'll never miss the action. With 360 degrees of footage at your fingertips, the creative possibilities are endless.

DUAL 1/2″ 48MP SENSORS

Better sensor, better content

X3's new 1/2″ 48MP sensors pack in more pixels for greater clarity and detail, even in low light.

REFRAMING

Shoot first, point later.

Simply mount up, hit record, and choose the best angles afterward, using easy reframing tools in the AI-powered Insta360 app. Share to any social media platform in a tap without losing any quality.

72MP 360 PHOTOS

The most megapixels ever.

The most megapixels ever in a 360 action cam. Capture 360° photos with more detail than ever before.

360 ACTIVE HDR

Bring out the details.

An innovative new HDR mode for stabilized action videos. In tough lighting conditions, Active HDR reveals details in the highlights and shadows that other action cameras miss.

SINGLE-LENS MODE

4K first-person views.

Select a lens to shoot wide-angle footage just like a single-lens action cam. Get maximum resolution with 4K30fps or an extremely wide 170° field of view with 2.7K MaxView. Your first-person view footage has never looked so good.

ME MODE

See yourself at 60fps.

Try the all-new Me mode which fixes the frame to focus only on you. Capture yourself without the selfie stick at 60fps for epic slow-mo. No need to reframe, just keep yourself in frame!
Ready for adventure.
INVISIBLE SELFIE STICK

Impossible third-person views.

The Invisible Selfie Stick disappears in your edit, enabling you to capture aerial angles and third-person perspectives that are only possible with a 360-action cam. No drone, no problem!

FLOWSTATE STABILIZATION

Steady no matter what.

Bumpy trails and big waves are no match for X3's leading action cam image stabilization. FlowState keeps your videos smooth no matter what.

360 HORIZON LOCK

Always level.

Unlock the next level of action cam image stabilization. Whether you're flipping on your paraglider or riding a roller coaster, 360 Horizon Lock always keeps your video level.
Capture the unexpected.
TIMELAPSE

Speed up time in glorious 8K.

Take next-level 360 timelapse videos in eye-popping 8K, thanks to X3's larger new sensor.

4K 120FPS BULLET TIME

Matrix-level slow-mo.

Transport yourself to the Matrix with 4K120fps or 3K180fps slow-mo. Bullet Time looks more cinematic than ever with higher resolution and frame rates.

LOOP RECORDING

Doubles as a dashcam.

Turn your X3 into a dashcam. X3 will continually record video but only save the final minutes according to your set interval, saving precious space on your memory card.

*X3 supports setting a looping interval of 1, 3, 5, 10, 15, 20, 25 or 30 minutes.
Faster, easier, better.
Massive Touchscreen

Yep, that's an ultra bright 2.29″ touchscreen with robust tempered glass protection. Designed for crystal clear photo and video preview.

Easy Controls + Vibration Feedback

Large, responsive buttons are easy to use, even when on the move or gloved up, with vibration feedback for clear command confirmation.

Voice Control 2.0

insta360 x3 Action Camera best price in Pakistan

You call the shots. A new voice control algorithm makes it easier to control X3 when your camera is mounted out of reach.