Samsung Galaxy Z Fold3 Official Leather Flip Cover
Premium European Genuine Leather
Enhance the elegance of Z Fold3 5G's unique design with every fold and unfold. The Leather Cover brings the softness of genuine leather to the exterior of your phone.
The Leather Cover is specially formed to cradle the edges of the phone when installed. This adds protection to the front and the rear of the phone while keeping the sleek shape of the phone intact.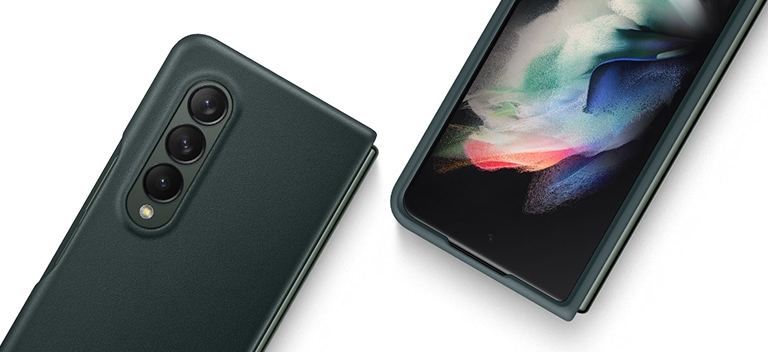 Enjoy the feel of your Z Fold3 5G even more with the Leather Cover. The soft leather and slim profile keeps the grip comfortable while you use your phone.