Samsung Galaxy Z Fold3 Official Aramid Cover
Keeps the comfort in your grip
This case is made with Aramid material, created to be extremely thin to keep your phone's form factor as intact as possible. It simply snaps on to your phone without adding bulkiness.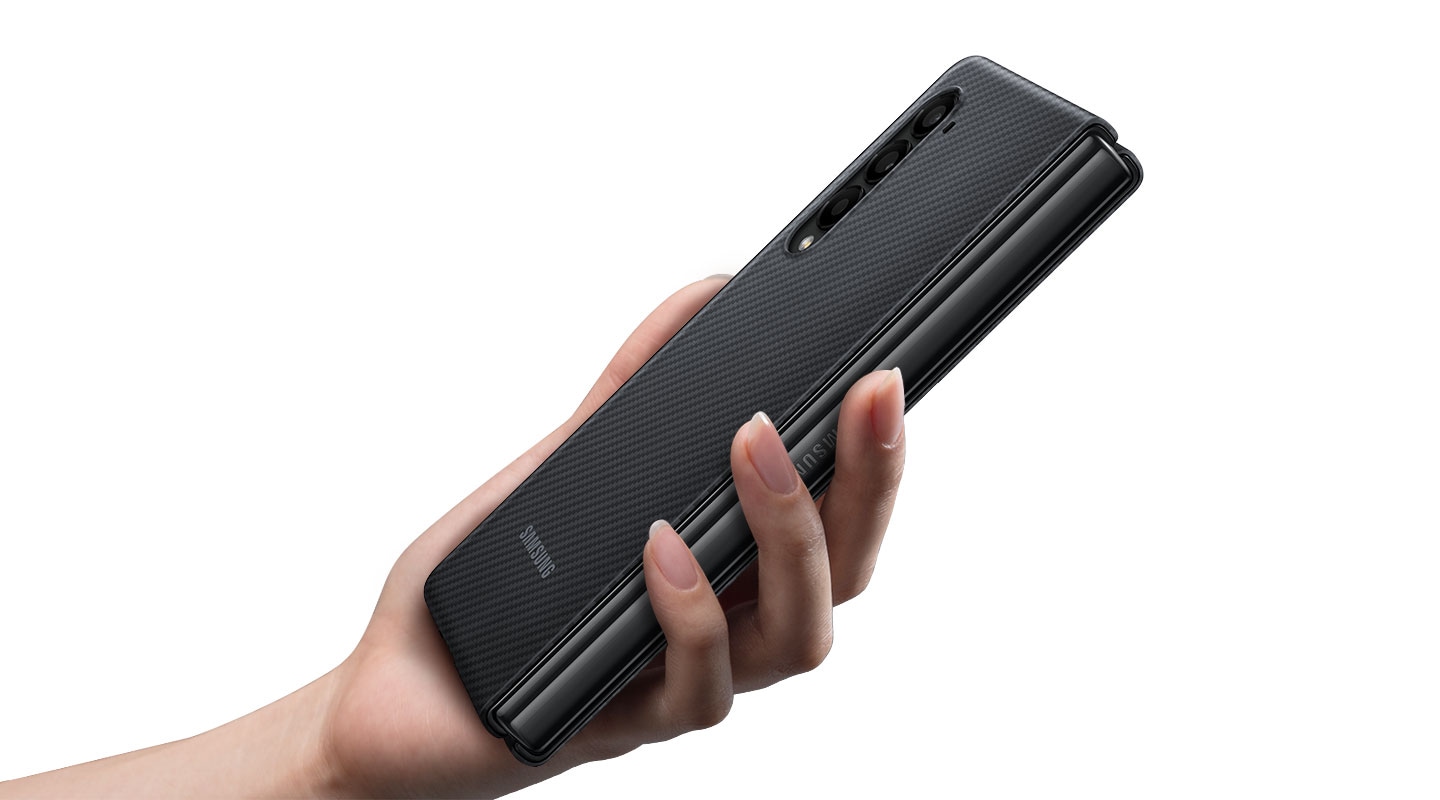 * Actual design may differ from image
Lightweight material, heavyweight durability
This lightweight, thin material is strong, making it durable. Once it's installed, you can rest assured your phone is ready to go, even if the going gets rough.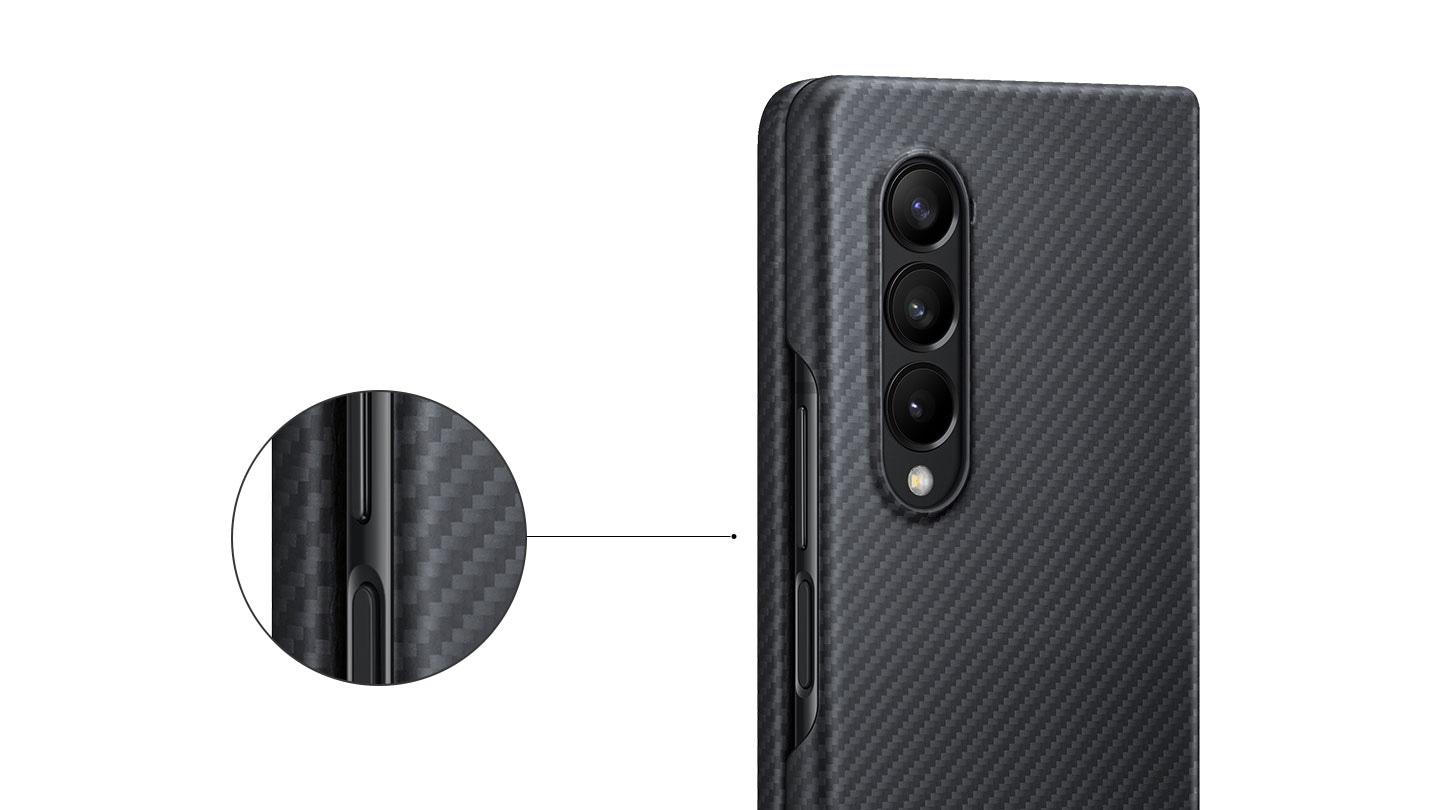 * Actual design may differ from image
Specifications
Specifications Detail
Compatibility
Compatible Models

Galaxy Z Fold3
General Feature
Packaging Contents

Aramid Cover
Physical specification
Dimension (WxHxD)

74.6 x 190.3 x 20.5 mm

Weight18.0 g